Gaza: Oil rich Gulf States fail to pay up on $2bn Gaza reconstruction pledge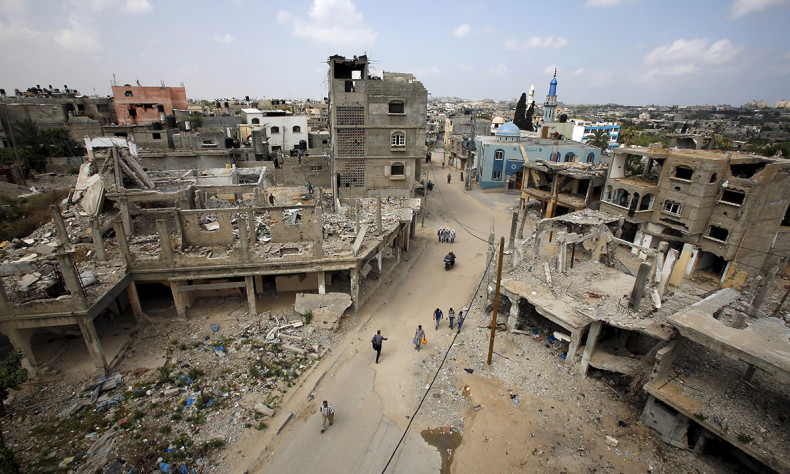 Oil rich Gulf States that collectively promised just under $2bn (£1.29bn) for the reconstruction of Gaza following the summer war between Israel and Palestinian militants have handed over only a fraction of the cash, new figures reveal.
The World Bank revealed that while Saudi Arabia pledged $500m to Gaza at an international conference held in Cairo in November 2014, it had so far only handed over $48.5m, while wealthy Qatar, which pledged $1bn, has only handed over $102m.
Kuwait, which promised $200m, has so far paid nothing to the Palestinians while it was unclear whether the UAE had handed over any of the $200m that it promised to the Palestinian Authority (PA) to aid Gaza.
Elsewhere in the Middle East, Turkey promised $200m, but has so far only paid $500,000.
Gaza saw massive civilian casualties and destruction of infrastructure during the 50-day war last year when it was battered by Israeli air strikes that destroyed entire neighbourhoods as well as the strip's only power plant. The reconstruction cost has been put at between $8bn and $10bn.
The funds were committed to the PA rather than to Gaza's rulign party Hamas, which many countries class as a terrorist organisation, and were due to be contributed before the end of 2017. This is not the first time that the issue of non-payment has come up, with both the Palestinians and the international community making previous calls for donors to pay up.
The Gulf States and Turkey have long had geo-political interest in the Palestinian crisis, with Qatar and Turkey generally seen as closer to Hamas – many of the group's exiled leaders reside in both countries – and Saudi Arabia and the UAE closer to the Fatah-dominated PA.
In light of that, the tiny proportion that both countries have contributed to the aid effort is striking.
Britain and America have largely made good on their promises in Cairo, with the UK having handed over 80% of the $32.16m it pledged and the US $84 of its $277m.
Russia, Estonia, the Czech Republic, Brazil and Argentina have not yet contributed to the reconstruction efforts. Spain and Italy have only handed over 15% and 14% respectively even as debt-wracked Greece has made good on 50% of its pledge of $1.2m in aid.
The total amount pledged to the PA at the conference in Gaza was $5.4bn, of which most was direct financial aid but others came in the form of loans, technical support and food aid.