Gaza Strip: SNP Calls For Arms Embargo on Israel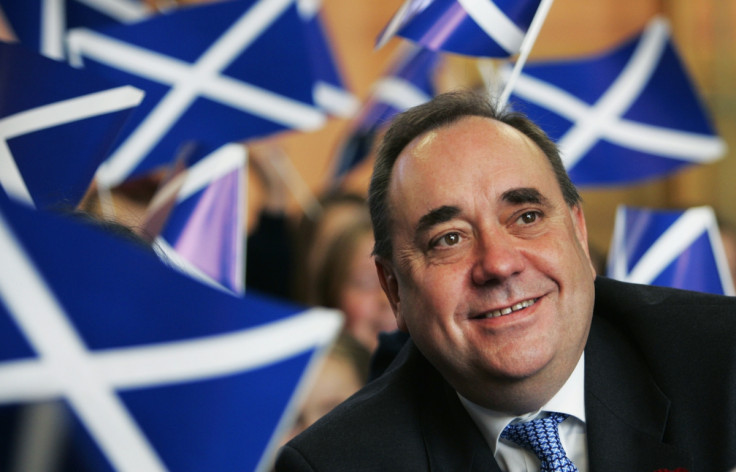 The Scottish National Party has thrown its support behind the campaign to ban the export of arms from the UK to Israel.
External affairs minister Humza Yousaf made the announcement in the Scottish Parliament, when he described Gaza as an "open air prison".
It's expected that First Minister Alex Salmond will confirm the motion in his live television debate on Scottish independence with former Chancellor Alistair Darling tonight (5 August).
"The UN has said that there is a strong possibility that violations of international law have occurred and UN Secretary General Ban Ki Moon described the shelling of a UN school in Rafah recently as a 'criminal act'," said Yousaf.
Pressure is mounting on David Cameron to put a halt to the UK's arms exports to Israel which are estimated to be worth £8bn.
The Prime Minister's spokesperson said: "We are currently reviewing all export licenses to Israel to confirm that we think they are appropriate.
"Clearly the current situation has changed compared to when some licences will have been granted, and we're reviewing those existing licences against the current situation, but no decisions have been taken beyond going back again and reviewing."
Earlier today, Baroness Warsi resigned her position as UK foreign office minister, saying she could "no longer support the government's policy on Gaza". She wrote that the government's light-touch response to Israel's actions were "morally indefensible" and "not in Britain's national interest".
Yousaf also criticised the government's perceived inaction, saying: "With mounting evidence of possible violations of international law the UK must ensure that it is not complicit in the killing of innocent civilians through its supply of arms.
"There must be an immediate embargo on arms sales to Israel and an investigation into whether or not UK arms supplies might have been used in violations of international law."
© Copyright IBTimes 2023. All rights reserved.