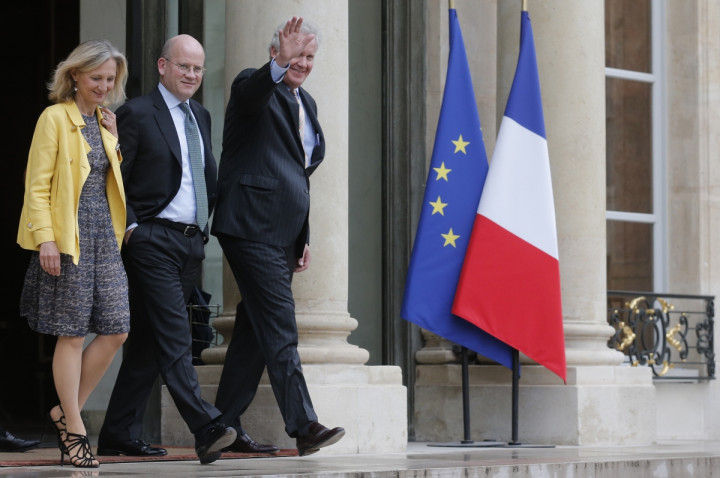 General Electric said it will improve its bid for France's Alstom with job guarantees, more investment and technology, but will not increase the cash component of the offer.
GE will present new terms on 20 June to acquire Alstom's energy assets and thwart a counter joint bid by Germany's Siemens and Japan's Mitsubishi Heavy Industries, two people familiar with the matter told Bloomberg.
GE is standing firm on the $17bn (£10bn, €12.5bn) it has offered, according to the sources, but is hoping to woo the French government with more guarantees on jobs, planned investments and access to nuclear technology.
The plan by Siemens and Mitsubishi values Alstom's power arm at €14.2bn, which is about €2bn more than GE's offer.
President Francois Hollande's government was not impressed with either bid and asked the parties to come up with better offers.
GE CEO Jeffrey Immelt is due to meet French Economy Minister Arnaud Montebourg in Paris. Immelt will be trying to derail the French government's interest in the offer from Siemens and Mitsubishi.
GE has already sent senior executives to Paris for the purpose, including Steve Bolze, CEO of its power and water unit, and John Flannery, head of mergers and acquisitions.
GE's team "had good, constructive meetings with the French government again," the company said earlier.
"We are making progress and are very confident in our proposal."
Alstom's board, which had previously given preliminary approval to GE's bid, will have to make a final decision before the deadline of 23 June.
Siemens is also working hard to succeed in its attempt. Its CEO Joe Kaeser earlier told France's National Assembly that his company was keen to safeguard jobs and local investments.
Siemens has made a bid to acquire Alstom's gas turbine manufacturing and services business for €3.9bn (£3.1bn, $5.3bn) in cash.
Meanwhile, Mitsubishi has offered €3.1bn in a bid to create three joint ventures with Alstom by acquiring 40% of Alstom's steam and nuclear business, 20% of Alstom's grid business and 20% of its hydro business. Mitsubishi is also offering to buy a 10% stake in the Alstom group from the French conglomerate Bouygues.