Alstom Sparks Multi-Billion Bidding War: Siemens and Mitsubishi Rival GE's $17bn Offer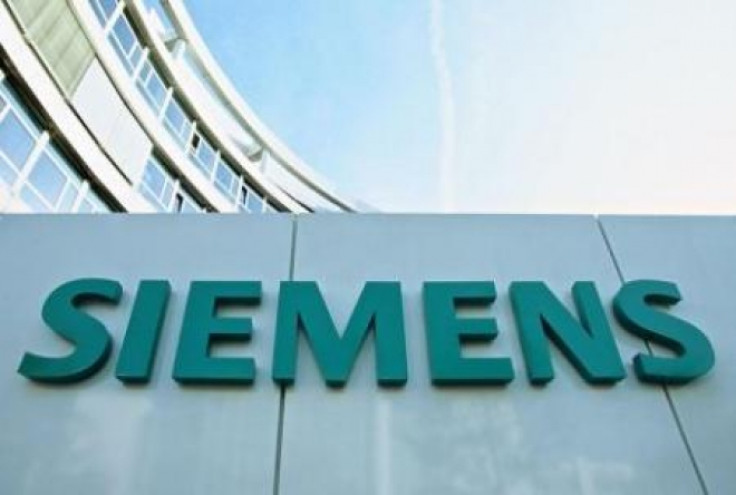 German engineering giant Siemens and Japan's Mitsubishi Heavy Industries, have tabled an offer to jointly acquire French rival Alstom's energy and transportation assets, challenging a $17bn offer from US-based General Electric.
Siemens have made a bid to acquire Alstom's gas-turbine manufacturing and services business for €3.9bn (£3.1bn, $5.3bn) in cash. In addition, Siemens have proposed to create a European rail giant by utilising opportunities of both companies.
As part of the proposal, Siemens intends to offer a job guarantee for three years, in France and Germany, for the transferred business and to establish a French headquarters for the combined gas service business.
Meanwhile, Mitsubishi Heavy Industries have offered €3.1bn in a bid to create three joint ventures with Alstom by acquiring 40% of Alstom's steam and nuclear business, 20% of Alstom's grid business and 20% of its hydro business.
Mitsubishi is also offering to buy a 10% stake in the Alstom group from French conglomerate Bouygues.
Mitsubishi and Siemens said the transactions would "preserve Alstom's current perimeter in almost all its activities, enhance its industrial sustainability, strengthen its position as a diversified global player in energy and transport, and strengthen its financial structure, while remaining a major French listed group".
US-based GE have already offered $16.9bn to acquire Alstom's power division, but the French government was favouring a European buyer. In an attempt to appease the government, GE chief executive Jeff Immelt said the company will make detailed commitments to boost jobs in France.
Sources have reportedly told Reuters that the offer from Siemens and Mitsubishi would be worth over €1bn more than GE's, taking into account the value of the parts of the power businesses that would remain under Alstom's control.
According to the company, Alstom's board will review the new offer in "the coming days".
© Copyright IBTimes 2023. All rights reserved.