A fiery backlash is mounting among a growing number of Africans -- including Ghanaian rapper Fuse ODG -- against Sir Bob Geldof and his latest Band Aid single to help in the fight against Ebola.
Despite raising millions and being the fastest selling single of 2014, the 'Do They Know It's Christmas?' song has been criticised as a "perverse example of a messiah complex" with many not wanting Geldof's intervention at all, citing other Ebola-related songs written by African musicians themselves were more appropriate than the celebrity-driven mash of artists trying to do a good turn.
"We got this, Geldof, so back off," Robtel Neajai Pailey, 32, a Liberian PhD researcher told Al-Jazeera News.
"If you really want to help, buy a gazillion CDs of the two songs and send them to your friends as stocking-stuffers with a note that says: African solutions to African problems. Instead of trying to remain relevant, Geldof and Co would do well to acknowledge the ingenuity of local artists and stop trying to steal the limelight!"
Pailey mentioned Liberian musicians such as Samuel 'Shadow' Morgan and Edwin D-12 'Tweh' wrote and produced the hit song Ebola in Town earlier this year. And last month the song Africa Stop Ebola was produced by Malian, Ivorian, Congolese and Guinean artists.
Fuse ODG, who won Best African Act at the Mobos in 2013 and 2014, turned down a request by Geldof to feature in the cover single, "appalled" at the lyrics which portray a negative image of the continent of Africa.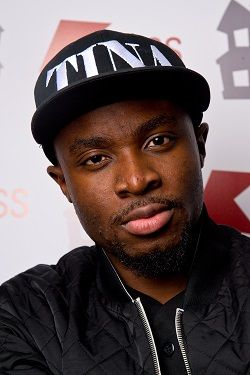 Writing in the Guardian he said: "I was shocked and appalled by their content. The message of the Band Aid 30 song absolutely did not reflect what Africa is truly about and I started to question whether this was something I wanted to be a part of.
"I pointed out to Geldof the lyrics I did not agree with, such as the lines 'Where a kiss of love can kill you and there's death in every tear', and 'There is no peace and joy in West Africa this Christmas'. For the past four years I have gone to Ghana at Christmas for the sole purpose of peace and joy. So for me to sing these lyrics would simply be a lie."
He added: "In truth, my objection to the project goes beyond the offensive lyrics. I, like many others, am sick of the whole concept of Africa – a resource-rich continent with unbridled potential – always being seen as diseased, infested and poverty-stricken. In fact, seven out of 10 of the world's fastest growing economies are in Africa."
Abdullahi Halakhe, 33, policy analyst, from Kenya, described the tone of the lyrics as "grotesque" and dripping with the "White Man's Burden".
"It was awful 30 years ago and it's awful today. If they wanted a spike record sales because we are nearing Christmas, this was not a great move.
"The idea that Africa needs to be saved in 2014 by washed up C-list pop artists is a perverse example of a messiah complex.
"For instance, Nigeria and Senegal had outbreaks of Ebola, and they dealt with them effectively. Democratic Republic of Congo has had a couple of Ebola outbreaks, and they've dealt with them. But this is hardly mentioned in the hysteria-fuelled reportage about Ebola.
"Don't get me wrong, in the three worst affected countries the impact of Ebola has been devastating. But it'd be hard pressed to think a Geldof-led charity song is the way to address it."
People also on Twitter shared Halakhe's view.