The annual Geminid meteor shower was described as 'perfect' and 'phenomenal' this year, and is expected to be one of the most spectacular of recent times.
Dubbed the "900-pound gorilla of meteor showers" by Nasa, the display, which lights up the sky, will continue until Monday.
Geminid meteors appear to radiate from the constellation Gemini and have a reputation for being bright and slow. The shower can also produce brilliant fireballs that streak through the sky.
The Geminid shower happens every year when Earth passes through the trail of debris left behind the asteroid 3200 Phaethon. The meteor display was first officially detected in the 1800s when the peak was marked by only 20 meteors per hour.
"Those rates have increased over the almost two centuries since then by up to over 120 an hour," Nasa astronomer Bill Cooke told space.com.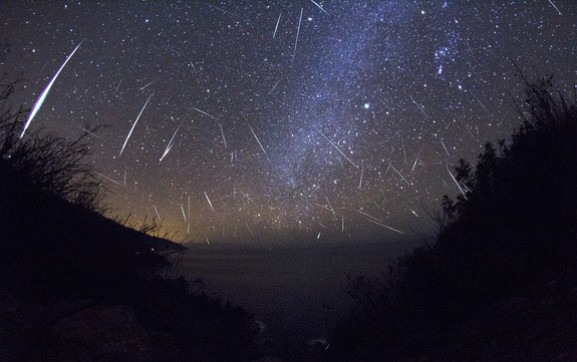 "This is because Jupiter's gravity is tugging that string of debris that comprises the Geminids closer to Earth as time goes along. Geminid rates over the next decade or century could exceed over 200 per hour."
On Twitter, HeineKing13 said: "Meteor shower is awesome. 26 falling stars in 20 minutes. Awesome!", while Organic4Kendall said it was "definitely perfect".
Chrissie Niddrie-Davies, from Baschurch, near Shrewsbury had a bird's eye view of the celestial display.
She told the Shropshire Star: "I saw an amazingly bright shooting star. It happened at around 1.10am and was right over my house, low on the horizon heading west.
"There was no tail but it was very, very bright."
Due to the size of the meteors, the Geminids are known for fireballs, which are extremely bright and fast-moving phenomena. The peak of the Geminids is expected to bring between 100 and 120 meteors per hour, while most other showers give off 40 to 60 meteors per hour.