General election 2015: Labour faces losing 30 seats to the SNP in Scotland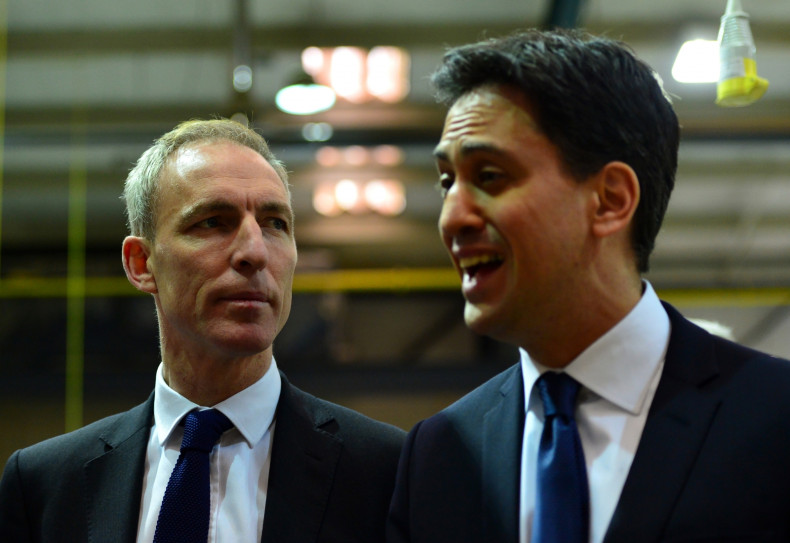 Ed Miliband faces losing as many as 30 seats in Scotland to the Scottish National Party (SNP) at the general election, dramatically reducing his chances of becoming the next prime minister.
A poll from YouGov for The Times found that Nicola Sturgeon's party have a 21-point lead over Labour and would take 48% of the vote to Labour's 27%.
Scots voted to stay part of the UK after an independence referendum in September. However the SNP has seen a surge in support and its membership has rocketed to more than 90,000 following the historic vote.
The figures will also be a blow to newly elected Scottish Labour leader Jim Murphy, who took over from Johann Lamont in December.
Murphy and former Prime Minister Gordon Brown, with less than 100 days to go before the general election, have promised that a Labour government would extend Scotland's power over welfare – a contentious issue after the Smith Commission.
The report recommended devolving £3bn ($4.5bn, €3.9bn) of welfare powers but Murphy and Brown have pledged to extend these powers to benefits in non-devolved areas.
"We will go further by ensuring that the final say on benefit levels remains in Scotland by giving the Scottish parliament a wider power to top up UK benefits," Brown said.
"This will ensure that Scotland is protected from Tory welfare cuts – there could never be another bedroom tax in Scotland – and from benefit cuts caused by a fall in Scottish funding due to, for example, the collapse in the oil price, the inevitable consequence of the nationalists plans for full fiscal autonomy."
But the SNP claimed that the move by Murphy and Brown was "panicked" after recent opinion polls.
"The announcement from Murphy and Brown shows that their disastrous poll ratings are causing panic in Labour's ranks," said Stewart Hosie MP, deputy leader of the SNP.
"Labour are under severe pressure from the people of Scotland, who are backing the SNP in increased numbers.
"And if this is what Labour do when faced with disastrous opinion polls, Scotland will be able to achieve so much more by electing a strong team of SNP MPs to hold the balance of power at Westminster.
"Last month, Labour tried to tell people that the Vow had been delivered and there should be no more discussion of further powers for Scotland.
He added: "Of course, what Labour are trying to portray as further powers on benefits do not in fact go substantially further than the Smith Commission's original proposals. But the clear message from today is that under pressure in the polls, Labour are now being forced to respond to the demands of the people of Scotland.
"And the only way to get the Vow delivered in full – the powers of real Home Rule – is to vote SNP in May."