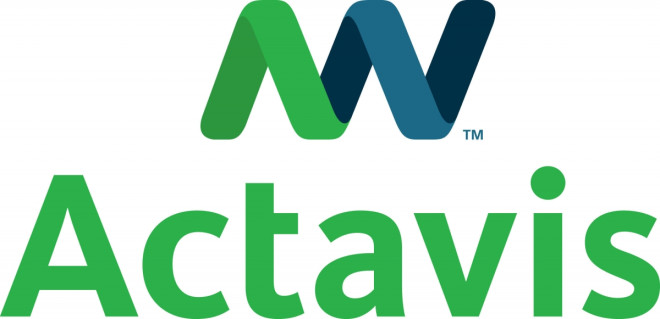 Generic drug giant Actavis has agreed to acquire US-based Forest Laboratories in a cash and stock deal, as the Ireland-based company is looking to increase its product portfolio.
At $25bn (€18.2bn, £15bn), the deal will be pharmaceutical major's biggest acquisition ever.
Following the news, Forest shares surged nearly 30%, while Actavis shares gained 5%.
According to the terms of the deal, each share in Forest will garner $26.04 in cash and 0.3306 Actavis shares, reflecting a total price of $89.48 per Forest share. That represents a 25% premium to Forest's stock price as of the close of trading on 14 February.
The transaction would combine two of the world's fastest-growing specialty pharmaceutical companies, with combined annual revenues of over $15bn anticipated for 2015.
Actavis is the second-largest generic drug maker in the world. It bought Ireland's Warner Chilcott for $8.5bn last year, allowing it to relocate to Dublin and enjoy a lower tax rate.
'Financially and Commercially Compelling Transaction'
Actavis CEO Paul Bisaro, who will lead the combined firm following the completion of the deal, called the acquisition a "financially and commercially compelling" transaction.
"With this strategic combination, we create an innovative new model in specialty pharmaceuticals leadership, with size and scale, a balanced offering of strong brands and generics, a focus on strategic, lower-risk drug development, and - most important - the ability to drive sustainable organic growth," Bisaro said in a statement.
"Bolstered by one of the deepest and most diversified product portfolios in the industry with an exceptionally strong pipeline, this transaction creates a powerful engine for generating long-term, double-digit revenue and earnings growth."
The combination is expected to yield double-digit accretion earnings in 2015 and 2016, with significant annual free cash flow generation of greater than $4bn.
In addition, it will save about $1bn in operating and tax synergies, excluding manufacturing synergies or revenue synergies. Actavis expects to invest more than $1bn per year in research and development (R&D).
"This compelling combination gives us more optionality to drive future growth and sustainable shareholder value due to our expanded geographic and therapeutic presence, ability to drive new product flow through R&D, strong balance sheet and consistent cash flow," said Brent Saunders, CEO and president of Forest.
"By joining forces with Actavis, we become more relevant to key physicians and customers through blockbuster franchises in CNS, Women's Health, GI and Urology, as well as Actavis' global generics business."
Forest, in which activist investor Carl Icahn holds a major stake, makes branded drugs such as Alzheimer's drug Namenda and blood-pressure pill Bystolic.