Geneva has launched a campaign that wants to improve manners on the city's transport network. The campaign GE-RESPECTE was launched last year in an attempt to boost morale among passengers.
On Monday (30 October) the city sent three iconic Londoners on a trip of their city. The first was dressed as a Buckingham Palace guard, a second man as a top hat-wearing toff and the third as the Queen in her traditional matching outfit. Their mission: to educate Geneva's citizenry on courteous behaviour.
Passengers on Geneva's tram system have complained that sloppy queuing and poor manners are affecting their journeys and extending travel times. The campaign is hoping more patience and understanding will improve the overall experience on public transport.
"On public transport the English take care to be respectful, they let people get off [before boarding]," Geneva transport minister Luc Barthassat told The Local.
"These are things that unfortunately in Geneva we get the impression have been lost. When people are in a hurry they fail to pay attention to others."
Anyone who has visited the UK capital will know certain rules of behaviour are strongly encouraged. Stand on the right and always let passengers off first are two cardinal rules followed by London commuters that keep the city flowing even at the peak of rush hour.
"The campaign is aimed at every transport user, whatever their chosen method of transport," Barthassat added. "That's really the main objective, to make everyone realize that they have a role to play, that with better behaviour things will work better."
So far the campaign has been well received. Commenters on the GE-RESPECTE Facebook page have welcomed the change. One wrote: "It's too bad the weather isn't better. Because for the kindness and self-discipline of English citizens, I would move..."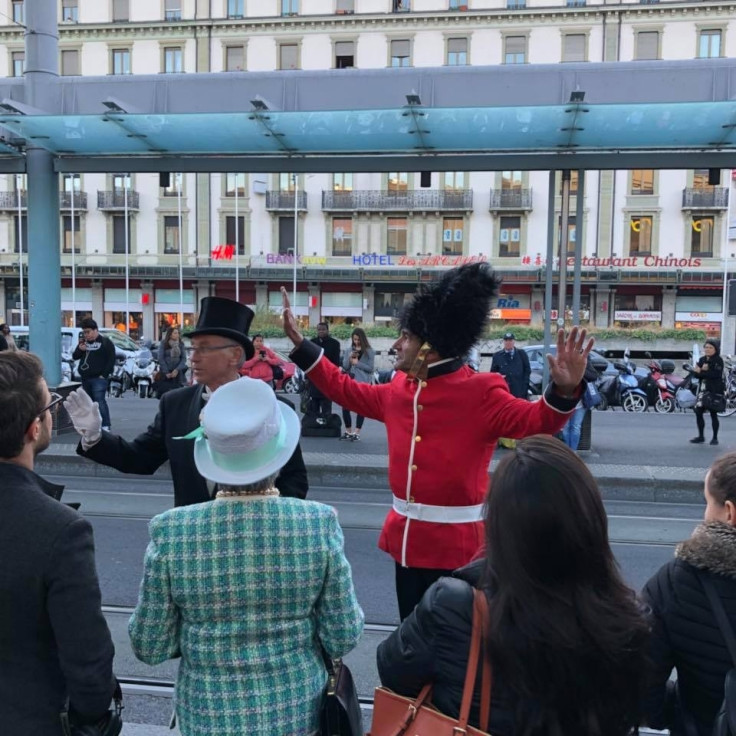 "In London, people wait patiently in line for the bus and wait until other people get off before boarding", one commented.
Another said: "Great initiative, which also makes us smile! Bravo, go on!"