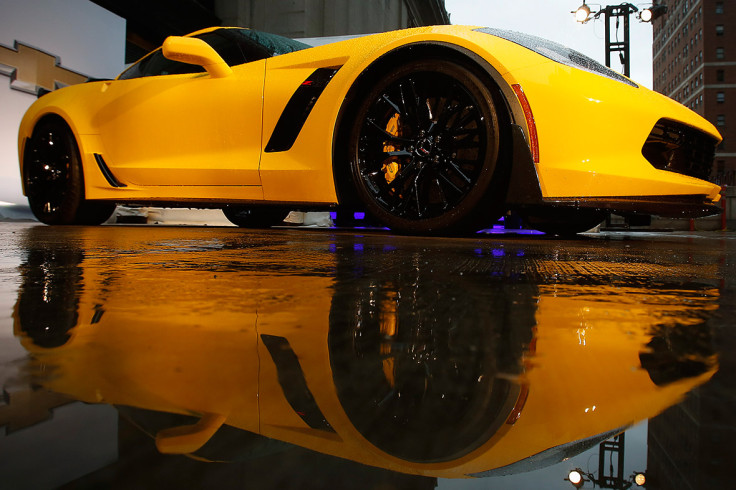 The Genovation GXE, a heavily-modified 2006 Z06 Chevrolet Corvette, has hit a record-breaking speed of 186.8 mph, earning it the title as the fastest street legal all-electric in the world. Dubbed the Genovation Extreme Electric, the all-electric prototype set the speed record at the Johnny Bohmer Proving Grounds/Shuttle Landing Facility in Florida on 23 February.
Mary-based automaker Genovation Cars said the company was testing the vehicle for performance at the Florida facility when it made its record-breaking run, beating the previously held record speed of 177 mph by a Finnish prototype card. The new record has been certified by the International Mile Racing Association.
"We are thrilled that the rest of our development testing led to the setting of this record," Genovation CEO Andrew Saul said in a statement. "Based on our experience so far, we believe the car to be extremely robust as we set the record on our first day of testing. We fully expect the car to do a lot more."
Based on a previous-generation 2006 Chevy Corvette Z06, Saul told IBTimes UK that although Genovation currently has no association with General Motors or Chevrolet, they have known about the project for some time and "have never expressed any objection".
"The car is privately owned by Genovation and we are free to modify it in any way we choose just as any automotive customization company would do," Saul said.
The eco-friendly car includes a state of the art battery system, inverters, batteries and electric motors that produce in excess of 700-hp and 600 lb-ft of torque. Offered for $330,000, the GXe features 6-speed manual transmission, a 44kWh battery pack and can go from 0 to 60 mph in just three seconds. It is also able to travel for 150 miles on a single charge, has 50/50 front-rear weight distribution and a low centre of gravity.
When asked if there are any modifications being made to the current model, Saul said a second car is in the works that will feature an automatic transmission with paddle shifters on the steering column and may include aerodynamic enhancements.
"Because our technology doesn't require as much cooling as a traditional gas-powered Corvette, we can streamline the front of the car. Also, in the back of the car, because there is no exhaust system, we can install a more aerodynamic diffuser. Using an engineering technique called Computational Fluid Dynamics analysis, we can optimize the aerodynamics while ensuring proper downforce critical for high speed stability. The last step would be wind tunnel testing using a scale model at the University of Maryland's Glenn L. Martin Wind Tunnel Facility."
Despite its impressive specs, the new Vette seems unlikely to hold on to its title for long as competitors race to design their own electric supercars. Croatian automaker Rimac Automobili has already shown off its Concept_One at the Geneva Motor Show 2016 that can race up to 185 mph. Singapore-based company Vanda Electric's supercar, the Debdrobium, is designed to reach a top speed of 250 miles per hour. However, Saul says his team does expect the GXE will break its own world record later this year.