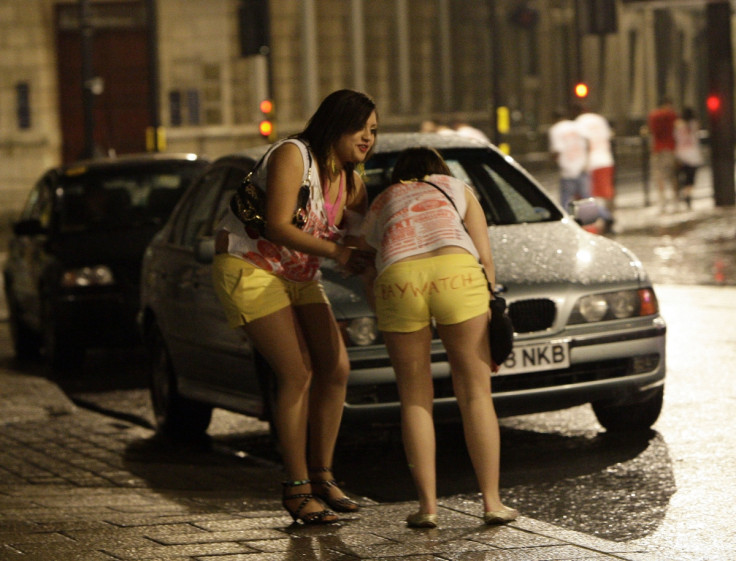 In the last six years, women in Northumbria received more on-the-spot fines for public nuisance drinking than any other town in the UK, according to newly released police data. Police in Northumbria, which includes Newcastle, reported that they gave out 4,629 of the £80 ($113) fines to women in 2009-2014 – more than any other region in the UK.
Lancashire Police had recorded the second highest number of fines, reporting 3,596 had been given out. Lancashire includes Blackpool, a well-known spot for hen parties. Next was Merseyside Police, which oversees Liverpool, with 3,410 fines handed out.
The new data comes after 44 police forces released the information after a Freedom of Information request made by the Sunday People. In the years 2009-2014, 34,381 of the on-the-spot fines were handed out to women in England and Wales, totalling £2.75m of fines.
The police force that handed out the lowest number of Dyfed-Powys, in Wales, which only gave out 89 fines in the six years. In England, Bedfordshire was the lowest, handing out 126.
Women at risk
Chief executive of Alcohol Corner, Jackie Ballard, told the Sunday People that "Society needs to challenge the idea that drinking to excess equals fun.
"Binge drinking in ­particular can put women at risk… we need to crack down on cheap, strong booze and its constant availability and promotion, as well as encourage pubs and clubs to offer some interesting non-alcoholic alternatives."
Responding to the findings, Northumbria Police told the Sunday paper: "We cover a wide area with busy cities and towns that have a vibrant night-time economy. Quite often fixed-penalty notices can be given as an intervention to prevent the person causing more serious issues by continuing to drink alcohol.
"They can avoid the person having to go to court for what may be a one-off incident. They help to send a warning that we want people to enjoy their night, but disorderly behaviour is not welcomed."