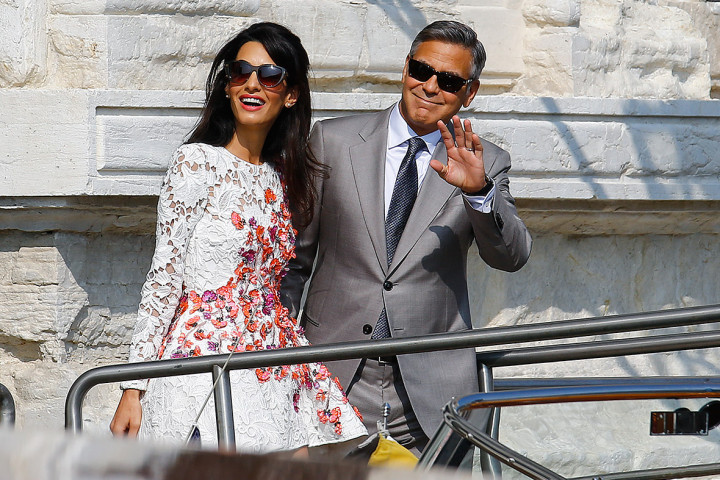 George Clooney and Amal Alamuddin's wedding has been immortalised in the 'Simpsons' style by an Italian blog artist.
AleXsandro Palombo has created cartoon sketches of the Clooney-Alamuddin wedding in Venice with a D'oh twist.
Here are all the pictures: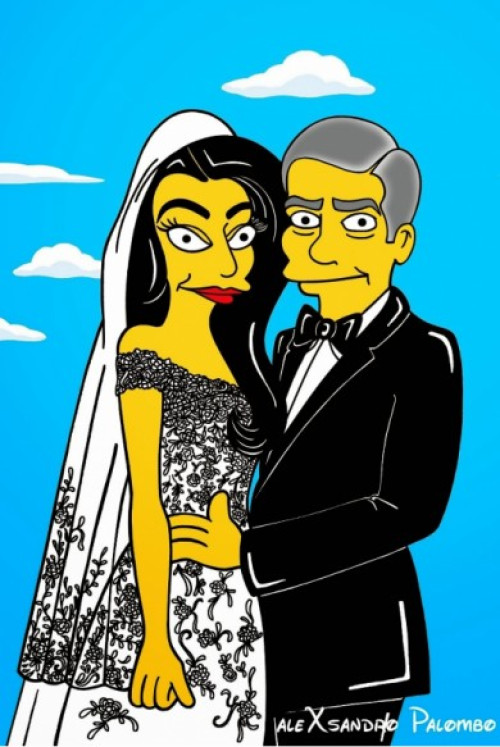 Mr and Mrs Clooney tour the city by boat, driven by none other than Homer Simpson.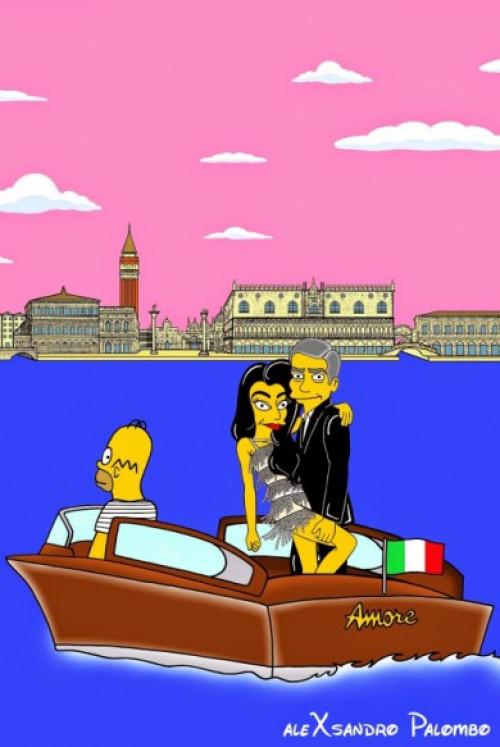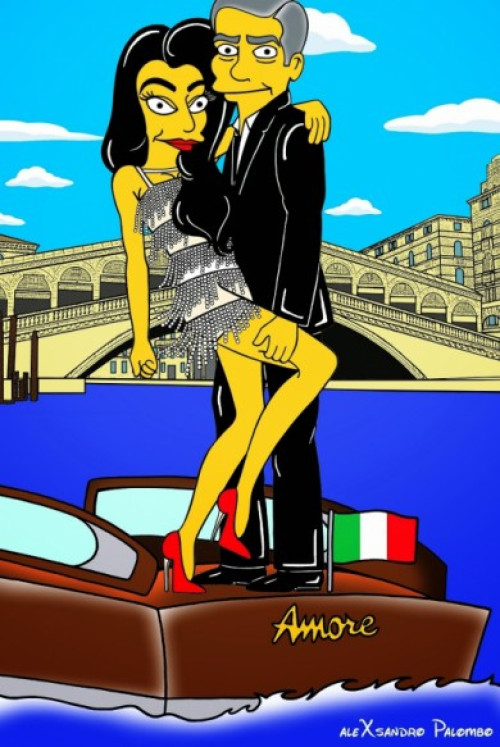 The Italian artist also sketched a series of portraits of the new bride in the different outfits she wore during her wedding weekend.