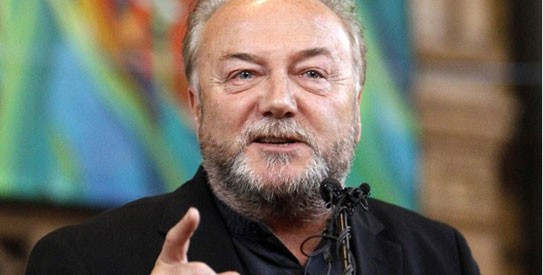 Respect MP George Galloway has been sacked as a political columnist for Scottish magazine Holyrood following his comments about the rape allegations facing Julian Assange.
The Bradford West MP was widely criticised for his remarks in which he claimed the allegation of rape against the WikiLeaks founder by a sleeping woman who he had previously had sex with amounted to no more than "bad sexual etiquette".
Galloway also said on his video podcast Goodnight with George Galloway: "Not everybody needs to be asked prior to each insertion" as they were "already in the sex game".
The editor of Holyrood magazine, Mandy Rhodes, released a statement on its website in which she explains why she sacked Galloway.
She said: "George Galloway is no longer a columnist for Holyrood magazine and the reasons for that, I would have thought, are fairly obvious.
"Galloway has always courted controversy and while I have not always agreed with some of his views, I have admired him for staying true to his original political beliefs and particularly for his stance over Iraq.
"However, his recent outpourings about definitions of rape have left me, frankly gobsmacked.
No excuse
"There is no excuse, ever, for sex without consent and regardless of the details of the Assange case, Galloway's comments and inappropriate language about rape per se are alarming.
"I had hoped he might have taken the last 24 hours to reflect on his judgment and perhaps make some kind of public apology but that has not been apparent - far from it."
Galloway released a statement as the storm over his comments grew but instead of apologising he said that the rape allegations against Assange had "all the hallmarks of a setup".
"I don't believe, from what we know, that the director of public prosecutions would sanction a prosecution in Britain," he added.
"What occurred is not rape as most people understand it. And it's important to note that the two women involved did not initially claim it."
Assange has been holed up in the Ecuadorian Embassy in London for two months in his fight against extradition to Sweden to face charges of sexual assault against two woman in 2010.