Former US President George HW Bush has issued a second apology for touching women inappropriately. The statement followed a testimony by a second actress who claims the 93-year-old sexually assaulted her.
Days after actress Heather Lind posted a now-deleted message on Instagram saying Bush touched her from behind while in his wheelchair, Jordana Grolnick told Deadspin that she experienced a similar situation with the ex-Potus in 2016 when he came to watch a theatre production of The Hunchback of Notre Dame, in which she was acting.
"We all circled around him and (his wife) Barbara for a photo, and I was right next to him," she recalled. "He reached his right hand around to my behind, and as we smiled for the photo he asked the group, 'Do you want to know who my favourite magician is?'
"As I felt his hand dig into my flesh, he said, 'David Cop-a-Feel!'"
She said that his wife then passed a comment about how his actions would land him in jail, while the rest of the group laughed off the action.
When contacted for a statement regarding the incident, Bush's spokesperson Jim McGrath explained that the actions were because of his physical circumstances. "At age 93, President Bush has been confined to a wheelchair for roughly five years, so his arm falls on the lower waist of people with whom he takes pictures," he said.
"To try to put people at ease, the president routinely tells the same joke — and on occasion, he has patted women's rears in what he intended to be a good-natured manner.
"Some have seen it as innocent; others clearly view it as inappropriate. To anyone he has offended, President Bush apologises most sincerely," he added.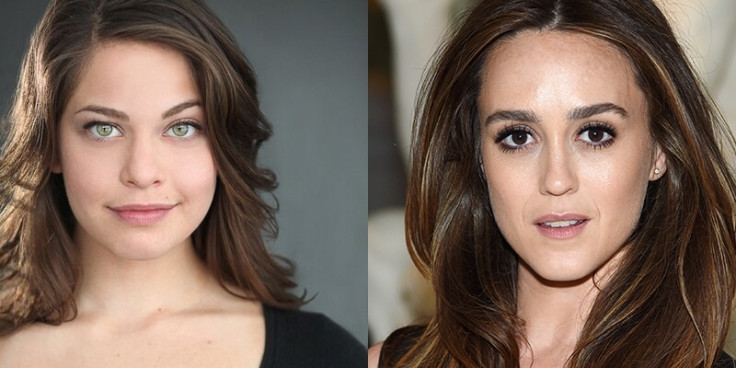 On 24 October, McGrath issued a first apology following Lind's post in which the TURN: Washington's Spies star said Bush groped her while posing for photos back in 2014.
"President Bush would never — under any circumstance — intentionally cause anyone distress, and he most sincerely apologizes if his attempt at humour offended Ms Lind," he said.
Lind brought the past incident to light after seeing a photo of Bush shaking hands with President Barack Obama recently.
"I found it disturbing because I recognise the respect ex-presidents are given for having served and I feel pride and reverence toward many of the men in the photo," she wrote. "But when I got the chance to meet George HW Bush four years ago to promote a historical television show I was working on, he sexually assaulted me while I was posing for a similar photo.
She said that at the time, he did not shake her hand but touched her from behind while his wife stood by his other side. "He told me a dirty joke. And then, all the while being photographed, touched me again."
As in Grolnick's case, Lind explained that his wife witnessed the incident but simply "rolled her eyes as if to say 'not again.'"
"His security guard told me I shouldn't have stood next to him for the photo. We were instructed to call him Mr President," she continued. "It seems to me a President's power is in his or her capacity to enact positive change, actually help people, and serve as a symbol of our democracy."