Harvey Weinstein 'may be stripped of CBE' as ex-Miramax staff reveal PTSD from 'sadistic' bullying culture
Ex-colleagues speak of toxic bullying atmosphere at Weinstein's company.
The British government is reportedly considering stripping Harvey Weinstein of his CBE over claims of sexual assault as former colleagues spoke of a bullying culture at his former company.
Awarded a CBE for his contribution to the British film industry in 2004, the government's honours forfeiture committee is looking at whether to remove the accolade, the BBC reported, although a Cabinet office spokesman said such action was "confidential" and would not comment further.
Meanwhile, former executives at Miramax revealed how the company was like a "cult" with a sadistic atmosphere of psychological abuse and bullying.
Former head of production at Miramax in the 1990s, Paul Webster, told the Guardian that the sex allegations that Weinstein denies "are just the particularly rancid tip of the iceberg".
"Miramax was absolutely a cult, the cult of Harvey, and that's how he got away with his behaviour for so long.
"It was crude but very effective. People became brainwashed, some people had nervous breakdowns. People would be hired and then destroyed for no apparent reason, and then their careers and lives would be in tatters."
"Everything Harvey did was all about manipulation and fear. He was a massive bully. He would flatter people, get the best out of them and then dump on them really, really hard to destroy them.
"It was this whole thing of breaking people down so you could build them up in your own image," Webster told the Guardian.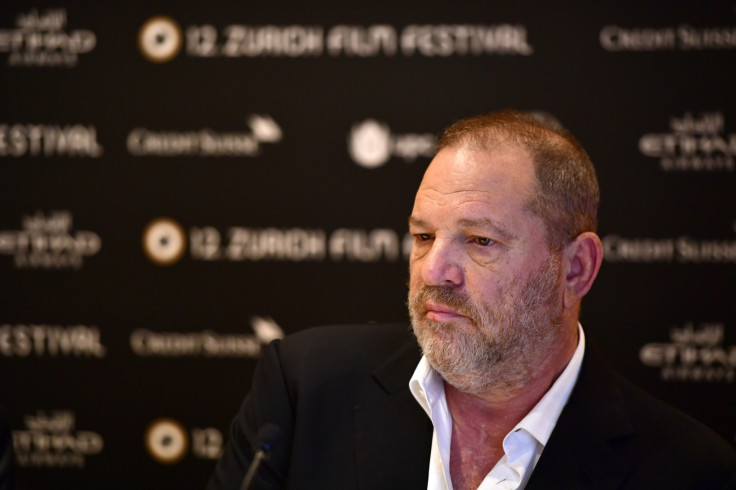 PTSD and recurring nightmares
Another executive speaking anonymously told the paper how Weinstein threw a glass frame at her, just missing her head.
"If I were to sum up the physical and emotional response, I would say I feel it is PTSD...I've had years of recurring nightmares. Ten years of nightmares, while I was there and after," she said.
Weinstein left Miramax in 2005 when he set up the Weinstein Company whose board he was fired from earlier in October after the allegations of decades-long harassment.
More than two dozen women have made accusations against him including rape and sexual assault. Weinstein says any sexual relations he had were consensual.
Meanwhile on Wednesday (25 October), the actor Natassia Malthe alleged Weinstein raped her in a London hotel room in 2008 and harassed her during her acting career.