Late musicians George Michael and David Bowie will be honoured in a special tribute at the Brit Awards 2017.
The music awards, set to take place at London's O2 Arena on 22 February, will include an in memoriam segment to remember Michael, who died on Christmas Day (25 December 2016) from heart failure. The tribute will also mark the first anniversary of Bowie's death, which fell on 10 January.
Revealing plans for the tribute, a source told The Sun: "After so many huge losses last year the organisers thought it was only fitting that they paid tribute properly.
"The focus is purely on home-grown stars, specifically David Bowie, George Michael and George Martin, who have all won Brits in the past. It has not been decided yet what form the tribute will take but it's going to be a tearjerker. There won't be a dry eye in the room."
Sir George Martin, who died in March at the age of 90, was widely regarded as "the fifth Beatle" and produced the British band's most recognised works, such as the classic Sgt. Pepper's Lonely Hearts Club Band, and a string of number one hits for a range of other well-known artists over five decades.
During the Brits 2016, viewers were moved during a special tribute to Bowie when a host of his musical peers celebrated his career. The Heroes singer's friend and actor Gary Oldman accepted the Brits Icon award on behalf of the late singer while pop star Lorde sang a rendition of Bowie's single Life On Mars. Annie Lennox also delivered a touching speech, earning a standing ovation from the audience.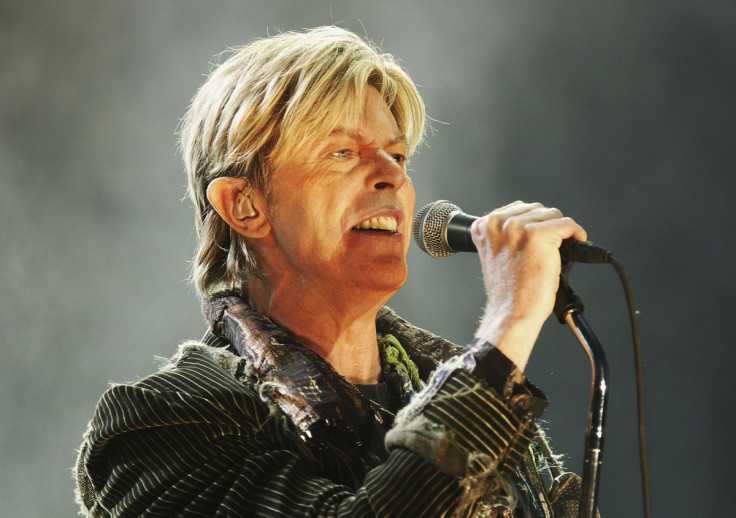 Former Take That star Robbie Williams has received the Icon award this year and celebrated the win with a special concert in November. The 42-year-old said in a statement: "The Brit Awards are very special to me and I'm humbled to be receiving the 18th of my career next month."
The full nominations list will be announced on 14 January in a live show broadcast live on ITV with performances from Craig David and Rag'N'Bone Man. Olly Murs was scheduled to perform but reports claim the singer has pulled out because he did not receive a nomination.
Watch David Bowie's tribute at the Brits 2016: