George Michael fans are continuing to pay tribute to their idol – leaving flowers, cards, candles and touching hand-written messages at his homes in north London and at the riverside mansion in Oxfordshire where he died. Among the moving tributes are photographs of fans meeting Michael.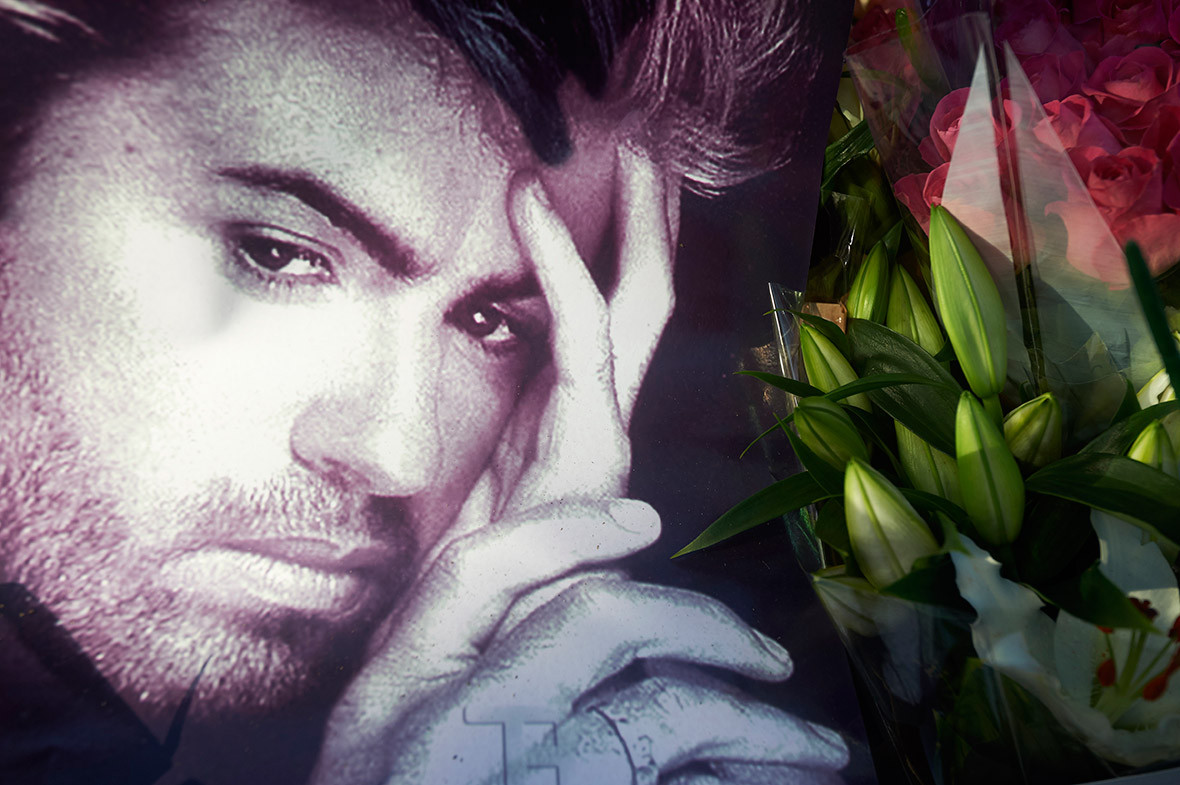 The singer's publicist said Michael's family and close friends have been "touched beyond words" by the outpouring of affection for him. "There could be no more fitting tribute than the many, many, kind words that have been said and the numerous plays his records have received," the statement said, adding that there was no truth to reports that Michael died under suspicious circumstances.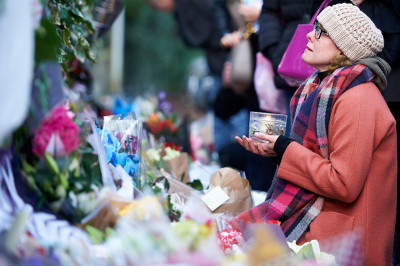 Since word of his unexpected death, stories have emerged about Michael's many generous acts, often accompanied by his admonishments to keep them secret. Among the stories that surfaced was Michael's donation of £15,000 to a couple in need of money to pay for fertility treatments.
The man with the reputation for self-indulgence had actually given millions of pounds to charities involved with helping children, cancer victims and Aids sufferers. He was also remembered for small acts of kindness: helping his village in north London get a Christmas tree, and volunteering at a homeless shelter.
Among the groups he supported were the Terrence Higgins Trust, which helps people with Aids, Macmillan Cancer Support, and Childline, which offers confidential phone counselling for young people. Childline founder Esther Rantzen said Michael gave royalties from his 1996 hit "Jesus To A Child" to the charity along with many other donations. "Over the years he gave us millions and we were planning next year, as part of our 30th anniversary celebrations to create, we hoped, a big concert in tribute to him – to his artistry, to his wonderful musicality but also to thank him for the hundreds of thousands of children he helped," she said. She said Michael was determined that no one outside the charity should know "how much he gave to the nation's most vulnerable children."
Jane Barron from the Terrence Higgins Trust said Michael made many donations and gifts, including the royalties of his "Don't Let the Sun Go Down on Me" duet with Elton John in 1991. Michael had spoken publicly about the pain of losing a partner to Aids early in the epidemic, but he kept his long history of donations to the trust private.
Rights activist Peter Tatchell, who knew Michael before he achieved fame, said Michael had hidden his homosexuality in the early part of his career because gay public figures were subjected to vicious treatment by the British tabloid press. He praised the singer for making his sexual orientation known after he was arrested in 1998 for lewd behaviour in a public toilet in Los Angeles. Tatchell said Michael's response to his arrest amounted to "a defiant defence of the right to be gay" that had an impact throughout the gay community.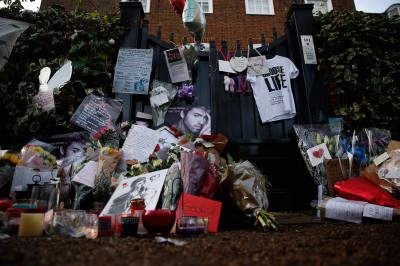 The singer's boyfriend and former longtime partner have both spoken of their sadness at his death. Hairstylist Fadi Fawaz, told the Telegraph newspaper that he found the 53-year-old singer dead in bed when he arrived at Michael's house on Christmas Day so they could attend a holiday lunch together. "Everything had been very complicated recently, but George was looking forward to Christmas, and so was I," Fawaz said. "Now everything is ruined. I want people to remember him the way he was. He was a beautiful person."
Michael's former partner Kenny Goss, who was with the singer for many years, said in a statement that he was "heartbroken" by the death of his longtime love. "He was a major part of my life and I loved him very, very much. He was an extremely kind and generous man," Goss said. Michael announced in 2011 that he and Goss had separated.
Police said the death of Michael, who had a turbulent private life and problems with drugs, was "unexplained but not suspicious". His manager, Michael Lippman, said the singer had died of heart failure, according to the BBC. An autopsy is planned, but the timing is uncertain.