George Michael's boyfriend Fadi Fawaz has revealed how "wonderful" he feels after the Wham! star's cause of death was confirmed.
After several weeks of waiting for toxicology test results, a senior coroner for Oxfordshire determined that Michael died of natural causes due to a dilated cardiomyopathy with myocarditis and fatty liver. Fawaz, who dated Michael for five years and discovered his body on Christmas Day (25 December), has now expressed his relief that rumours surrounding the Careless Whisper singer's death can be put to rest.
According to the Mail Online, Fawaz said while speaking outside of Michael's Regent's Park home on 7 March: "I feel wonderful. Yes, of course I am happy, that the truth is out and that no one is doubting. I am very happy. Because first of all, the truth is out and I am not getting doubted anymore from the world. And I am happy now he can rest, and we can rest as well."
Fawaz has received criticism over his behaviour and comments since Michael's death but is ready to put the ordeal behind him. He said: "It was really painful to feel I was doubted. It was very painful, but now it is all good. And I am sure George is happy, now that everything is out. We can move forward. I am not going to leave it behind me. It has been really, really tough and upsetting, and shocking – two-and-a-half months."
The celebrity hairdresser also stated that he has no intentions of becoming famous and is keen to revert back to the private lifestyle he enjoyed while dating the musician. Michael's family are now able to go ahead with funeral arrangements for Michael and, despite allegations he was banned from the service, Fawaz plans to attend. The stylist told reporters: "To have the funeral, and just sit back and look at things. I can let go. I can try to let go from all the bad news.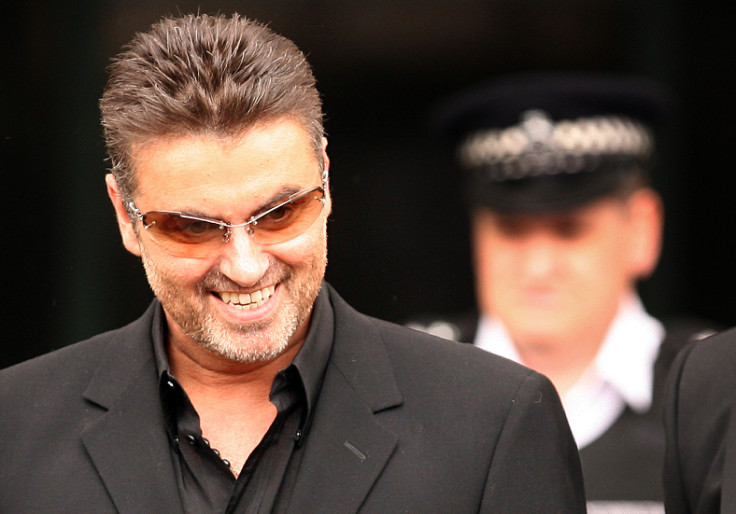 "I demand some love from the world that I didn't get in the last two-and-a-half months. And that is all I can say really for today. Now I can grieve. Now that I am left alone, I can grieve. I have not been able to because I had so much to deal with. That is the truth. Now I can start grieving, and going through my thing without being looked at in a funny way, you know. It was painful walking the street and getting funny looks."
A timeline of Fadi Fawaz's reaction after George Michael's death
25 December 2016: Fawaz finds Michael's lifeless body in bed on the afternoon of Christmas Day.
26 December 2016: The hairdresser tweets about discovering the singer's body, writing: "It's an xmas I will never forget, finding your partner dead peacefully in bed first thing in the morning...I will never stop missing you."
29 December 2016: Fawaz pays tribute to Michael on Instagram with a photo of the pair together and the caption: "I will never stop missing you George the kind and the most beautiful man ever."
1 January 2017: A tweet is sent from Fawaz's Twitter account suggesting he tried to take his own life. The post read: "The only thing George wanted is to die. He tried numbers of times to kill himself many times and finally he managed. We loved each other very much and were together almost 24 hours a day." Fawaz later blamed hackers for the tweet.
7 January 2017: Fawaz is forced to deny that police are treating him as a suspect in their investigation into Michael's death. The stylist told The Mirror: "[The police] have done what normally happens when someone dies. They have not been accusing me, never; they have been very supportive. I never saw him. I fell asleep in my car and I never saw him that night. The police know everything. That's the most important thing."
17 January: Michael's cousin, Andros Georgiou, questions Fawaz's involvement in the singer's death. In a Facebook post, Georgiou said: "I have been trying to hold back on this tweet I saw nearly 10 days ago but the more I am reading and the more I am finding out about Fadi I just can't keep my mouth shut any longer."
11 February: The 999 call Fawaz made after discovering Michael's body is leaked. Fawaz tells the responder: "I've been trying to wake him up for the last hour but it was not possible. I think he's dead. He's dead."
14 February: Fawaz is accused of attention-seeking after sharing a Valentine's Day selfie of his face hidden by a rose with the caption: "Unhappy Valentines Dead. Self-portrait."
19 February: Fawaz denies he has been banned from attending Michael's funeral, tweeting: "Let me make it clear that I'M NOT BANNED TO GO TO THE FUNERAL none of it is true, ITS NOT TRUE, NOT TRUE NOT TRUE NOT TRUE."