Millions around the world are uniting to celebrate International Women's Day on 8 March. It is a day to shine the spotlight on strong women whose voices may often be lost in their industries of work. If you were to ask some of the world's biggest pop stars like Katy Perry, Madonna or Cher, they will all agree that sexism is rife in the music industry.
Over the past year, IBTimes UK have spoken to some of the most talented female artists who ferociously champion the feminism movement. Equality for women has become an increasingly major talking point in the music industry – even more so surrounding the presidency of Donald Trump in light of his offensive comments about women.
Here are some empowering words from the likes of Alessia Cara and Laura Mvula on feminism, sexism and everything in between.
Alessia Cara
The 20-year-old is often hailed as a positive role model for young women and teenagers who are finding their way within the social media generation. The How Far I'll Go singer, who regularly foregoes makeup to embrace natural skin, told IBTimes UK in November 2016: "The definition of being a feminist is equality and if you're not a feminist at this point then what are you really promoting? Everyone should be at this point."
Cara continued: "Because this world is very tainted by the idea of sexuality being a bad or taboo thing, especially for women. Men can get away with so much it's fine. There's something so beautiful in a woman who loves her body and is confident. A lot of the girls and women who are doing it today, they're not using it to promote their music. They're just doing it because they love their bodies and it has nothing to do with them using it as a strategy to sell their music.
"All I've ever promoted is loving yourself and if that's doing what they do, that's awesome. Just because I dress like this and I go makeup-free does not mean I'm anti anything else... As long as you're loving yourself it's a lot better than girls feeling not confident."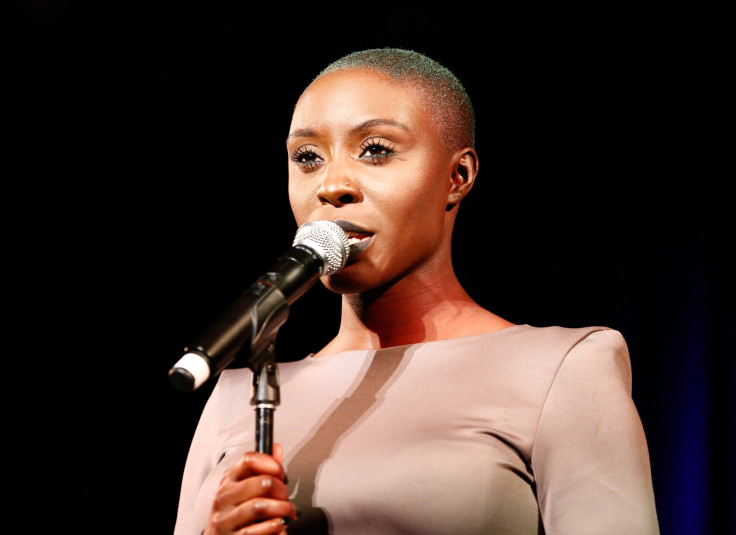 Laura Mvula
Throughout 2016, Mvula, 30, was outspoken on the lack of female performers on festival line-ups. The Green Garden singer admits that the climb to success is way different for a woman. Mvula explained: "For me, it's different for a man than it is for a woman and the amount of times I can feel myself being frightened of being perceived as diva the minute I say something with assertiveness. It's sometimes easier to stereotype as she's just being difficult because she's a diva. No, I'm making this decision because it's the way that I want it – it's my music."
Mvula added: "It makes me very deeply sad that this is such a widely-accepted image of a woman. It's so confusing... It must be very difficult to make sense of your femininity through the eyes of the media. I can get on-board with those things being celebrated i.e. the power of a woman and being strong in mind and spirit. Embracing her inner beauty however you look... I have five women in my band and we have these discussions on the tour bus a lot as there's an insane amount of pressure. It's interesting that there is so much power in the image. I've been thinking about it a lot these days."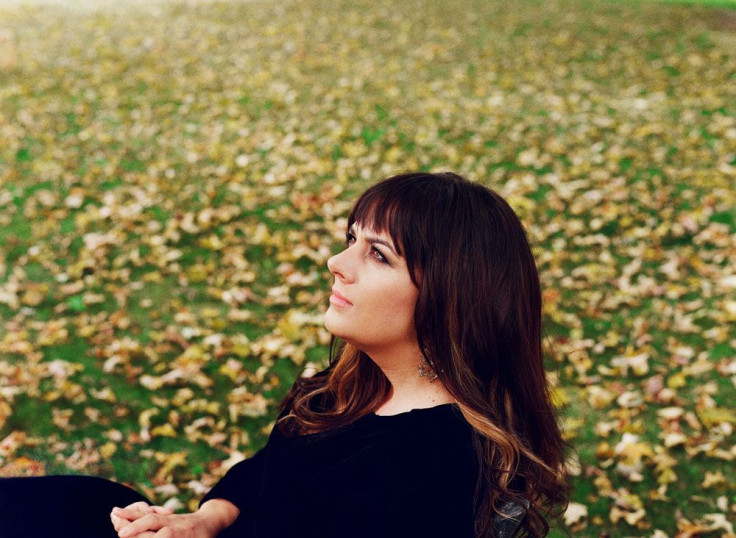 Rumer
The 37-year-old, real name Sarah Joyce, has experienced first-hand what sexism looks like behind-the-scenes in the music industry. Recalling her ordeal, Rumer said: "I've been called a b***h and I've seen male artists talked about like, 'Don't cross him', almost like if he has a go at you then you've screwed up. Whereas if it's a female then she's a b***h. There's all sorts of people and there are some very nice people who don't think along those lines."
Fortunately, Rumer has come across some of those nice people at her current record label, Warner, where she has been treated with nothing but professionalism.
Zara Larsson's tour manager Sarah Grill
It is not only the artist at the forefront who experiences the unpleasantry of sexism in the workplace. Sarah Grill, a tour manager for the likes of Zara Larsson and Sigma, sets the record straight on a woman being able to do the same job as a man.
Grill said: "Just because you've got a female tour manager it doesn't mean she's trying to f**k your husband. There's a lot of stigma, it's really hard. Last year I was nominated for the TPI awards, there were 70 tour managers and [out of them] four girls. I wear big jumpers, I never get my breasts out and still [they say] the only thing I want to do after 10 years in the music industry is f**k them. The dialogue needs to be there."