Osborne: Cyber attacks present serious UK security risk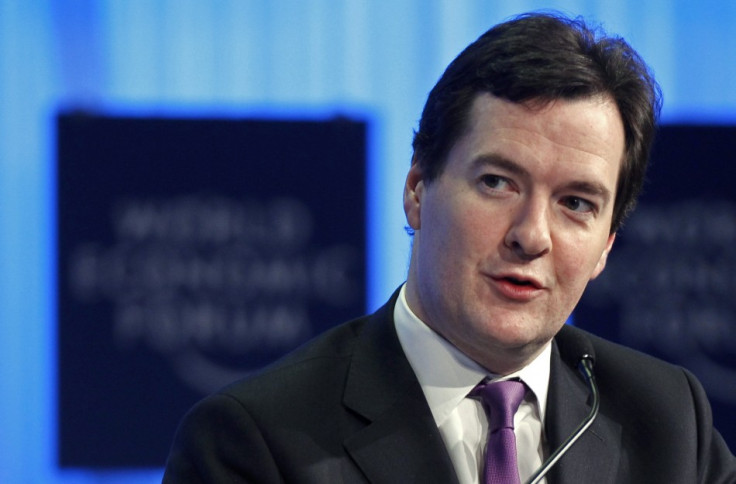 Speaking at the Google Zeitgeist event in Hertfordshire, UK chancellor George Osborne highlighted the growing threat cyber crime is presenting the government in its attempts to make more public service data available online.
Citing the current cyber attack tech giant Sony are suffering as an example of the growing problem, the chancellor claimed that in 2010 alone the government suffered at least one serious web-based attack on its computer systems a day -- threats which according to Osborne have seriously damaged progress in the government's ongoing battle to publish key statistics and information in regard to public services on the internet.
Coming in the wake of last year's Spending Review that promised £650m worth of investment in a new National Cyber Security Programme, in his speech Osborne went on to pledge that within a year, the government would make more data available to the public ensuring their ability to answer key questions about how public services are running.
"This is the raw data that will enable you, for the first time, to analyse the performance of public services, and of competing providers within those public services.
"A year from now, websites and services will use this data to help the public find the answers to important questions". Osborne continued, "the internet is forcing us to rethink government from the bottom up ... If we think about how internet banking has gone from a standing start to the mainstream in just over a decade, there's no reason why public services can't be the same."
Further to this, Osborne went on to highlight several key policies and initiatives the government had planned to curb the growing pandemic. Chief among these was the recent creation of a new "Smart Cities" research centre that will see Imperial College London and University College London work together to to discover the best way to use the data currently being generated in cities worldwide to increase public service productivity.
Additionally, the chancellor revealed the appointment of Beth Noveck -- previously the US deputy chief technology officer and an adviser to President Obama -- as a new member of Martha Lane Fox's Internet policy-making initiative team.
While the question of whether these new initiatives will yield good results, or whether they will simply add yet another level of bureaucracy to the current system remains to be seen, if Sony's most recent lesson in humility is anything to go by then Osborne's fears are certainly not without precedent.
Without doubt, the question Osborne should ask is not whether there cyber attacks are a threat to UK security, but rather whether given the current rate at which technology is moving the government will be able to continue to effectively deal with such attacks.
© Copyright IBTimes 2023. All rights reserved.