Georgia governor vetoes anti-LGBT bill but supporters seek to overturn decision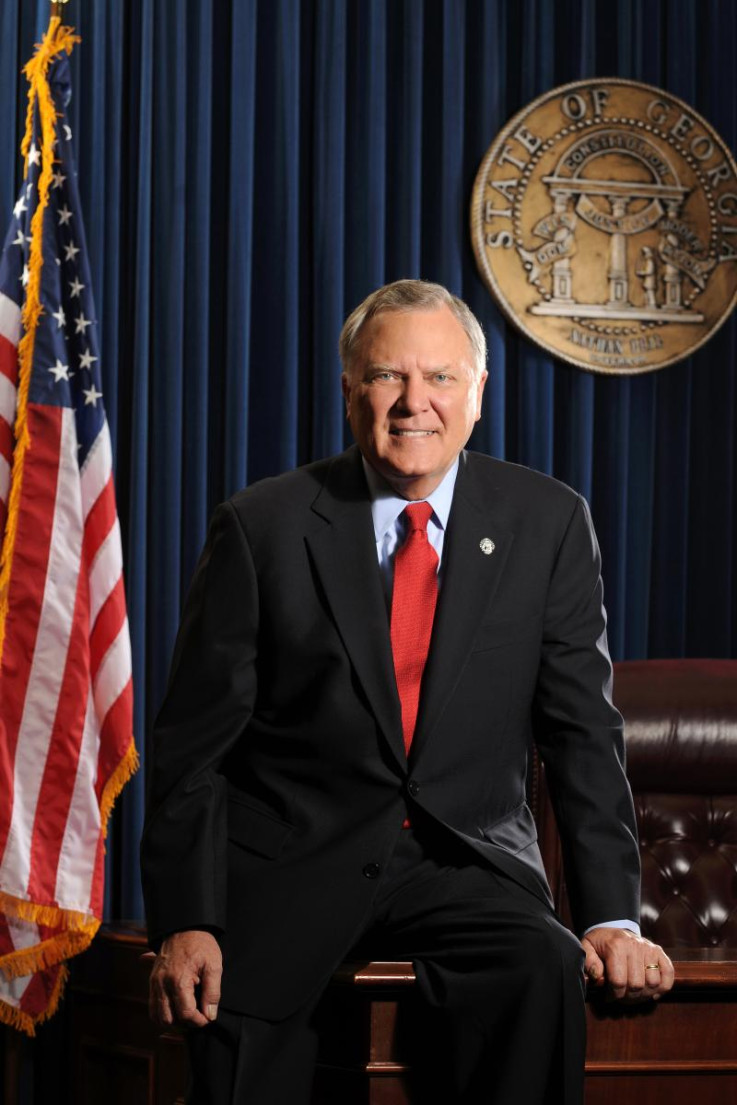 Georgia State Governor Nathan Deal vetoed anti-LGBT "religious liberty" bill.
State of Georgia
The governor of Georgia vetoed the "religious liberty" bill that proposes to legalise discrimination against lesbian, gay, bisexual and transgender (LGBT) people on the basis of religion.
However, supporters of the bill are looking to overturn Deal's decision. It drew flak from his fellow Republicans. They have reportedly called for a session to veto Deal's decision, in order to convert the bill into law. The bill was tabled at the state legislature on 16 March and was passed by the legislative members.
Addressing a press conference at the state Capitol, Republican governor Nathan Deal said that House Bill 757 does not reflect the country's image of "warm, friendly and loving people" appropriately, according to an Atlanta Journal-Constitution report.
"Our people work side by side without regard to the color of our skin, or the religion we adhere to. We are working to make life better for our families and our communities. That is the character of Georgia. I intend to do my part to keep it that way," he said, adding, "For that reason, I will veto HB 757."
The governor was facing pressure from many businesses and corporations that threatened to withdraw investments from the country if he signed the anti-LGBT bill, according to the report.
Disney and subsidiary Marvel Studios reportedly warned that they will not film any of their new projects in Georgia if the bill became a law. Similar warnings reportedly came from Apple, Time Warner, Intel and Salesforce among many other corporations. Metro Atlanta Chamber, the state's most influential business group, also condemned the move.
Atlanta's bid for the National Football League Super Bowl and the country's ability to host championship games were both at risk if the proposed law was implemented, sports organizations warned. Furthermore, Georgia already lost two economic development prospects to the proposed legislation, Deal's office reportedly revealed.