Fox News host Geraldo Rivera has hit back at Kendrick Lamar after the rapper sampled incendiary comments made by the host throughout his new album, Damn.
The feud between the two began following Lamar's politically-charged BET Awards performance in 2015, which saw the Compton rapper perform Alright atop a police car surrounded by police officers.
At the time, Rivera claimed the rendition, broadcast amid tensions over the death of Travon Martin, was "sending out exactly the wrong message", arguing "this is why I say that hip-hop has done more damage to young African-Americans than racism in recent years".
The remarks did not go unnoticed by Kendrick, who sampled the quotes on Blood and DNA – the opening tracks of his new album, released on Friday (14 April).
He then went one step further, directly referencing Rivera on album track Yah, suggesting the Fox News network looked to use his name for ratings.
"Fox News wanna use my name for percentage. My latest news is my niece, she's worth livin', see me on the TV and scream, 'That's Uncle Kendrick', yeah, that's the business. Somebody tell Geraldo this n***a got some ambition," he retorts.
Now, in a lengthy Facebook Live video, Rivera has responded. After praising Lamar as one of the greatest rappers of current times, he doubles down on his assessment that the "negative message" in hip-hop is currently more corrosive than racism or police brutality.
"And what's the point of it? I mean you sell records, I get that. I get that this stuff is popular, but it avoids the central reality, just as Black Lives Matter avoids the central reality," the 73-year-old continued.
"Now, in this building, I probably have a higher regard for Black Lives Matter than anybody else because I think there is a real issue of police violence. I think it's a real issue.
"But again, I stress it pales in comparison to the ghetto civil war that's being waged. It is undeniable that the biggest danger to a young black man in Chicago is another young black man. That is undeniable!," he added.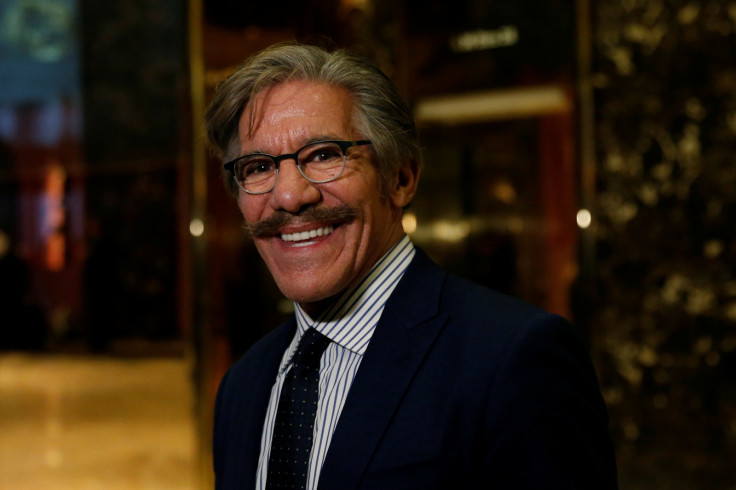 Branding Lamar's stance "irresponsible" and his remarks about the BET Awards "benign", Rivera concluded that "… [Hip-hop is] the worst role model, worst example, most negative possible message".
Lamar is yet to respond these latest comments, but, in a previous interview with TMZ, questioned how Rivera could twist the message of hope within Alright into something negative.
"Hip-hop is not the problem. Our reality is the problem," he stated.