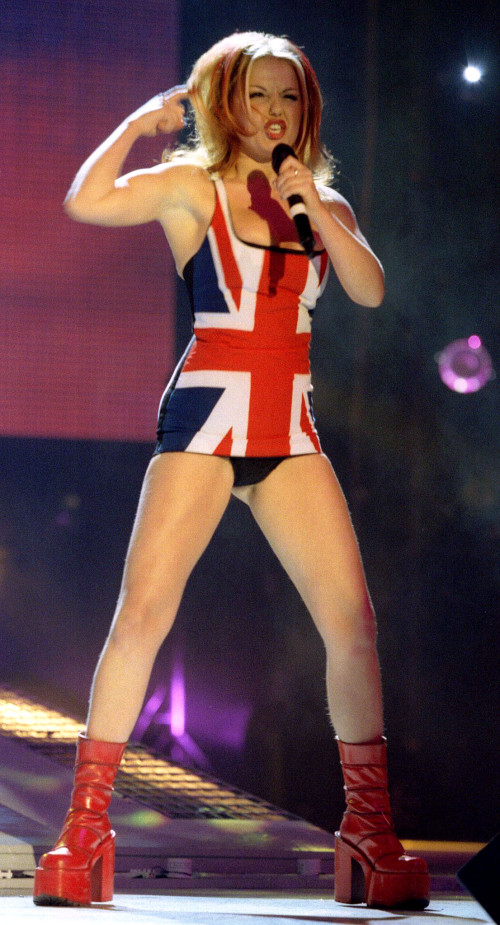 Former Spice Girl Geri Halliwell has been tipped to represent the UK at this year's Eurovision Song contest.
Never afraid to camp it up for the cameras, Halliwell might well be the perfect candidate for the annual music event, famed for its outlandish costumes and ludicrous lyrics.
The 41-year old, who enjoyed success both as one fifth of the UK's most iconic girl bands and later went on to achieve solo success, is a favourite amongst the BBC's list of potential performers to join the acts from across Europe, to compete for their country.
It would of course, be a most fitting occasion for Halliwell to don her famous Union Jack dress.
"If she wins she would be hailed as a legend, but if she doesn't score highly it could be another embarrassing moment."
A spokesman from the BBC said they have not yet finalised a singer to represent the UK.
"The BBC is passionate about our involvement in the Eurovision Song Contest.
"We are collaborating with creative experts across the UK music industry to select this year's entry. A decision has not been made. We will make an announcement in due course."
And with little hope of a Spice Girls reunion ever happening it might just be Halliwell's final chance to revisit her pop star days.
Speaking to Vanity Fair, Victoria Beckham, ruled out any possibility of a Spice Girls reunion. "I won't ever do it again," said the former Posh Spice. "Doing the Olympics was an incredible honour. I was so proud to do it; proud to be British...
"That was a perfect time to say, 'That's great. Thank you to everybody, but no more. Sometimes you've got to know when it's time to leave the party," she added.
The Eurovision Song Contest will be hosted by last year's winners, Denmark, and will take place in Copenhagen in May.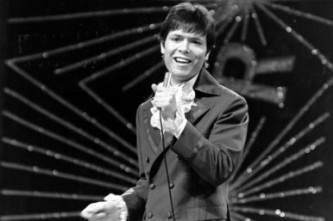 The UK at the Eurovision Song Contest
The United Kingdom is one of the most successful countries to compete in the Eurovision Song Contest since 1959, winning the contest a total of five times in four different decades, coming in as a runner-up on a record fifteen occasions and earning 'nul points' on three occasions.
Lulu won the competition in 1969 with Boom Bang a Bang and in 1976, the UK's answer to Abba, Brotherhood of Man won with Save Your Kisses for Me.
In 1981 Bucks Fizz won over the European community with the pop hit Making Your Mind Up.
British crooner Cliff Richard is perhaps the UK's famous entrant, representing the country twice, but he never quite hit the top spot, coming second with the hit song Congratulations in 1968 and 3 in 1973 with Power To All Our Friends.
Katrina and the Waves broke a run of bad luck winning the competition in 1997 with Love Shine A Light.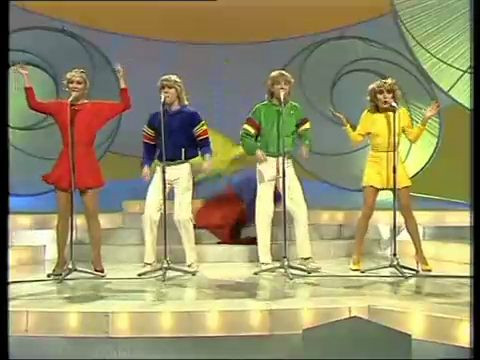 Jessica Garlick in 2002 and Jade Ewen in 2009 have been the only two entrants to have succeeded in earning a top five finish since 1998.
For the 2011 contest, the BBC chose boy band Blue to represent the United Kingdom. They finished in 11th place with 100 points.
Veteran singer Engelbert Humperdinck was the UK entrant in 2012. He finished in 25th place with only 12 points.
For the 2013 contest, Bonnie Tyler was chosen to represent the country but fared little better than the previous year, finishing 19th with just 23 points.
The Shadows, Mary Hopkins, Olivia Newton John, Black Lace, Stock Aitken and Waterman protégé Sonia, west end stage star Michael Ball, Gina G, Scooch, Pop Idol singer Andy Abraham, and Eastenders actress Samantha Janus have all represented the UK at the Eurovision Song contest.