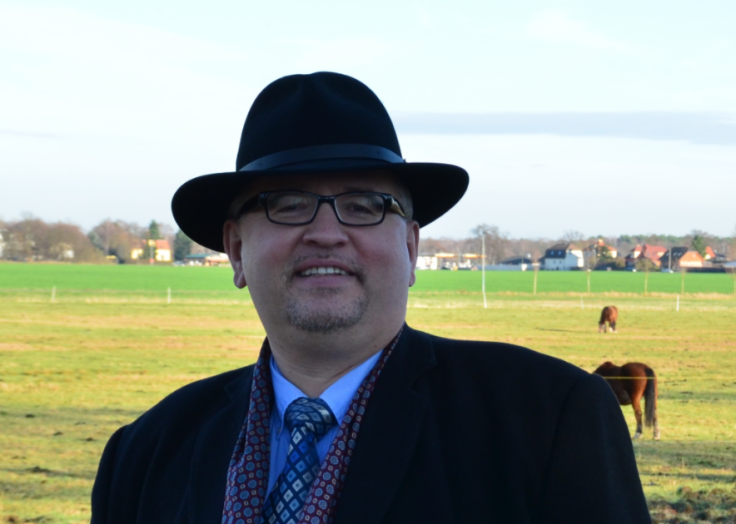 A senior figure in Germany's far-right anti-Islam party has resigned his post after converting to Islam.
Arthur Wagner, a state legislator for the Alternative for Germany (AfD) in the Brandenburg district, said on 23 January that he would be stepping down from his role on the party's state legislative committee after his decision to convert to Islam.
Wagner spoke to Tagesspiegel, simply saying that it was a "private matter" and wouldn't be discussing it further.
The politician has had varied stances on Muslims and refugees coming to Germany since an influx of around 1 million refugees to the country in 2015.
During the 2017 German election, he said that the country was "mutating into a different country" thanks to the "huge mistake" undertaken by Angela Merkel to allow refugees to enter.
One of the AfD's main campaign slogans during the election was that "Islam doesn't belong in Germany."
Reacting to the news that one of their own politicians had converted to Islam, party spokesperson Daniel Friese said: "Religion is a private issue. We believe in religious freedom as stated in the constitution."
However, the AfD's website still states that they see "the ideology of multiculturalism as a serious threat to societal peace and cultural unity."
In the 2017 election, the AfD managed to win 94 out of 709 seats in the German Bundestag, a 100% increase on their last election effort where they failed to win a single constituency.
Angela Merkel's centre-right CDU/CSU bloc comfortably picked up the most seats but as is the case in most German elections, they were forced to enter coalition talks to form a new government.
Merkel entered talks with the centrist FDP and the Greens in the autumn, but these suddenly collapsed when the FDP pulled out.
This forced the Bundestag's second largest party, the centre-left SPD, to reconsider forming a new grand coalition.
This despite party leader Martin Schulz saying that he wouldn't form a new alliance with Merkel.
Since the FDP talks fell through, Schulz and Merkel have been in the exploratory phase of coalition negotiations to see if an agreement can be reached.
Last week, the SPD conference formally voted in favour to commence formal negotiations with the CDU, which could lead to the formation of a new government by Easter. Should these fail, new elections could be set up.