German Banks Fight For Share of 'Mittelstand' Powerhouse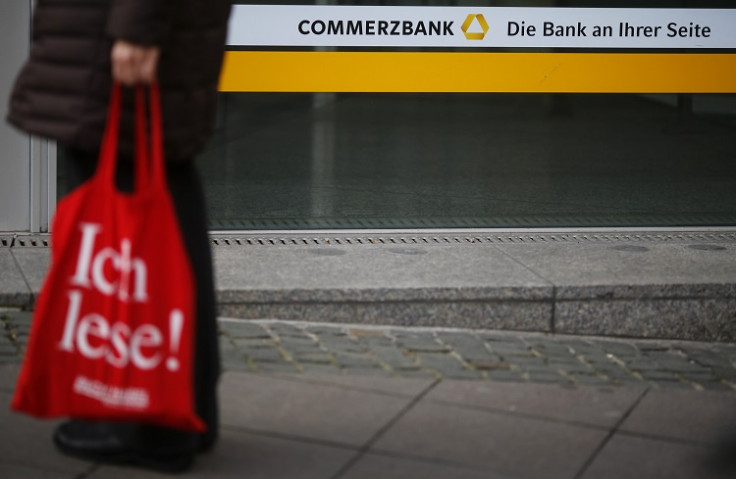 Germany's biggest banks are vying for a share of the country's mid-level "Mittelstand" companies, which are the powerhouse behind its robust economy and trade surplus.
Major investment banks including Deutsche Bank, BNP Paribas and HSBC have stepped up their efforts to target the Mittelstand sector and wrestle market share away from Commerzbank and public lenders that are the traditional lenders to these firms, according to a Reuters report.
The small to mid-sized German companies are often global leaders in the engineering and technology sectors, contributing much to Germany's trade surplus of €190bn (£158.4bn, $259.6bn).
The increased competition prompted Bundesbank vice president Sabine Lautenschlaeger to question whether there was enough business at the mittelstand level to go around.
"There are so many banks piling into that business that you have to wonder if there are enough Mittelstand companies to go around," she said.
Commerzbank, Germany's second-biggest lender, bills itself as a Mittelstand bank, with around €130bn in loans and credit lines to the sector.
A study from audit firm Ernest & Young found that while bank loans remain central to corporate funding in Germany, companies see the reliability of loans as more important than the cost.
The quality of customer service and human contact are also important qualities to Mittelstand firms.
"The Mittelstand hate it if the customer service person changes and they hate it when bank products disappear or foreign bank branches close," said Martin Fischedick, Commerzbank's divisional head for the segment.
Fischedick believes that the sector pays about €23bn a year for banking services but banks are together targeting a revenue of €29bn.
Commerzbank is targeting growth of 5% a year but BNP Paribas has just added 500 staff to its roster and HSBC Trinkaus is widening its client base to include companies that have annual sales of €35bn or more, according to Reuters.
Investment banks control less than 15% of the corporate banking market in Germany while their smaller rivals control 60% of the market.
© Copyright IBTimes 2023. All rights reserved.