German Man Accuses Lover of Trying to Kill Him With Her Breasts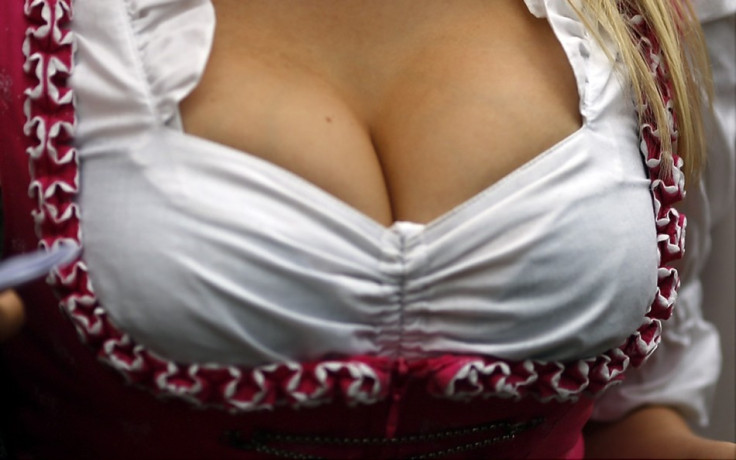 A high-flying lawyer fled naked in terror after his girlfriend used her 38DD breasts to try to kill him, a German court has heard.
Tim Schmidt, 30, said buxom girlfriend Franziska Hansen, 33, mounted her assault while they were having sex because she was jealous of his successful career.
She denies a charge of attempted manslaughter with a weapon, after the incident in the town of Unna in May. According to her, it was a sex game gone wrong and Schmidt panicked.
He told the court he was admiring her large cleavage up close when she suddenly thrust his head between her breasts and gripped hard. Smothered Schmidt began panicking as he struggled for air, he claimed.
Schmidt told the court: "She was sitting on me naked and I was kissing her breasts. Suddenly she grabbed my head and pushed between her breasts with all of her force.
"I couldn't breathe any more, I must have turned blue. I couldn't tear myself free and I thought I was going to die."
He managed to squeeze free from his girlfriend's clutches and run naked into the street. A neighbour allowed him to call police from his home.
Hansen later admitted the plot during a phone conversation, he claimed. She telling him: "Treasure - I wanted your death to be as pleasurable as possible."'
The pair had reportedly been passionately in love and moved together to Unna when Schmidt got his first law job. He thrived in the new role, in contrast to his partner who struggled to adapt to life and failed to hold down a string of jobs.
Schmidt said: 'It is clear she wanted to kill me.
'She even admitted it to me on the telephone. I asked her why she wanted to smother me to death with her breasts and she told me: "Treasure - I wanted your death to be as pleasurable as possible," reported the Mail.
© Copyright IBTimes 2023. All rights reserved.