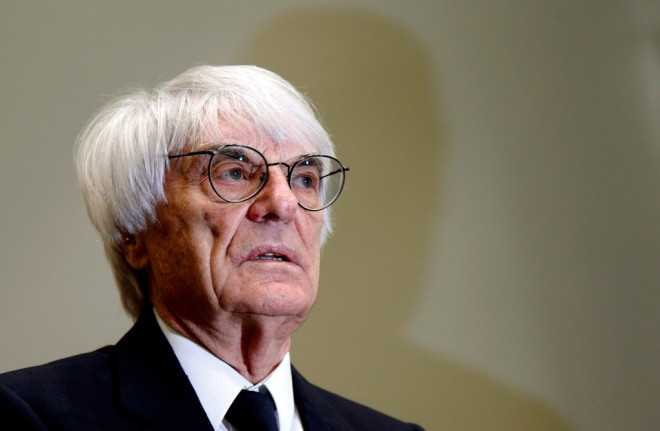 Reports have suggested that German car manufacturer Daimler could exit Formula One or force out its CEO Bernie Ecclestone if he were found guilty of bribery.
As Ecclestone's trial begins in Germany, sources close to Daimler indicated the company could "try to get rid of Ecclestone" in the event of a conviction.
Daimler chief finance officer Bodo Uebber sits on the F1 board and Daimler subsidiary Mercedes is among the top-performing teams in F1 racing.
If Ecclestone refused to resign Daimler could quit the sport, according to Dr Frederik Foitzik, Munich-based partner and litigation and dispute management expert at global law firm Eversheds.
Commenting on Ecclestone's trial, Foitzik said: "If convicted, he [Ecclestone] will most likely not have a future as the boss of Formula One.
"In 2012 he stated that if he was convicted, the other shareholders would be compelled to get rid of him. Compliance plays a prominent role for Daimler.
"Following today's trial it is likely the Stuttgart-based car manufacturer will try to get rid of Ecclestone and it could even leave Formula One if he does not resign."
However Foitzik said that Ecclestone's appearance before court is "a clever strategy. This way, he and his lawyers can influence the course of the trial – and that worked quite well in the recent high-profile trial of [former Bayern Munich president] Uli Hoeness."
F1 Shareholders
Private equity firm CVC Capital Partners is F1's largest shareholder, with a 35% stake.
CVC co-founder Donald Mackenzie has said his firm would sack Ecclestone if he was found guilty of wrongdoing.
The estate of collapsed investment bank Lehman Brothers owns a 12.3% stake in F1.
Ecclestone himself holds a 5.3% stake in the business while Norway's $840bn Norges oil fund holds a 4.5% stake
Uncertainty about the F1 supremo's future has made it impossible to revive delayed plans to list the business on the Singapore Stock Exchange. A floatation will help CVC and Norges exit their investments.