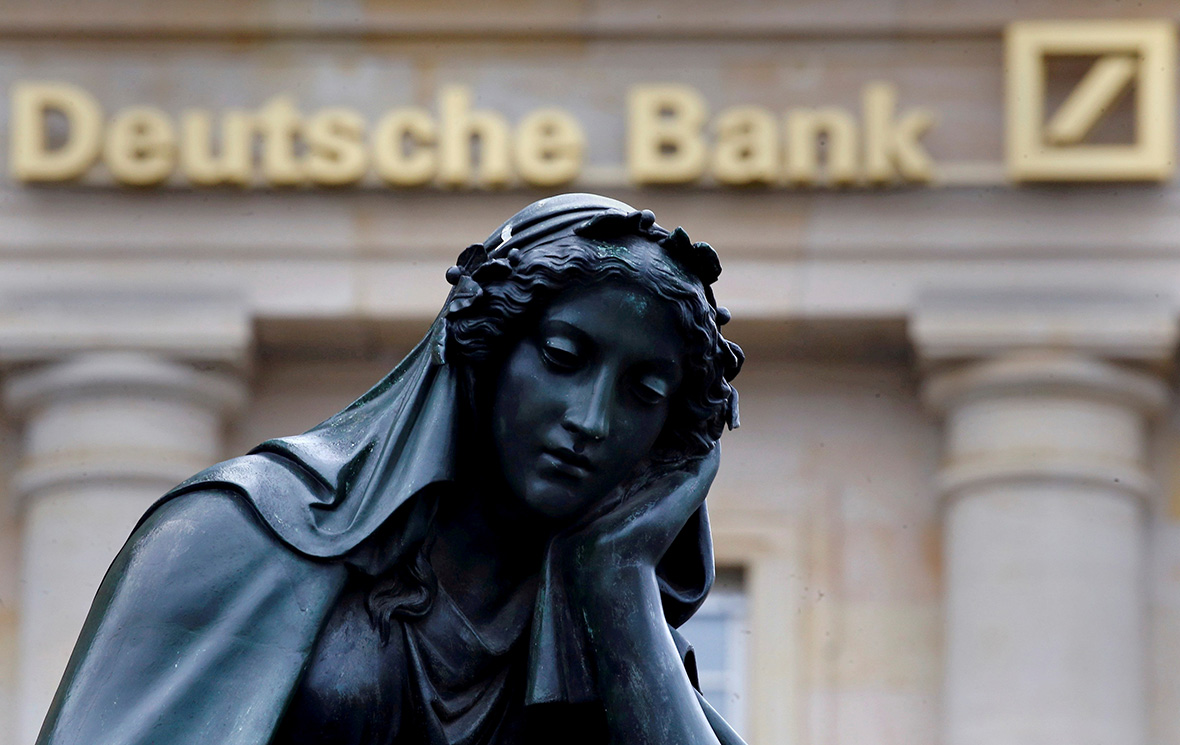 Leaders of some of Germany's biggest firms have rallied around Deutsche Bank amid concerns over the lender's financial health.
Speaking to the Frankfurter Allgemeine Sonntagszeitung newspaper over the weekend, Siemens chief executive Joe Kaeser said the bank's management "has the right goals and has our full confidence".
Daimler CEO Dieter Zetsche said he was "convinced" Deutsche Bank would overcome its current problems.
Germany's largest lender has been told to pay up to $14bn (£10.8bn) by the US Department of Justice to settle allegations it mis-sold mortgage securities in the lead up to the 2008 financial crisis.
The amount is close to Deutche Bank's total market value of $18bn and has raised questions about its future.
The lender is holding talks with US regulators towards reaching a cut-price settlement before next month's presidential election, according to the Wall Street Journal.
The talks are moving forward, but they have not progressed to the point where a potential deal could be presented to the US Department of Justice or Deutsche Bank's board, sources familiar with the matter told the paper.
"Deutsche Bank has a great tradition, a solid foundation and building on that, a good future ahead. Of that I'm convinced," Zetsche said.
Jurgen Hambrecht, chairman of chemical firm BASF, added: "The German industry needs a German bank that accompanies us out into the world."
The Bild am Sonntag newspaper reported on 2 October that Deutsche Bank informed Berlin of the $14bn fine before it was disclosed publicly, but that the firm had not asked for government assistance.
Deutsche Bank is one of the largest and most systemically important banks in Europe.
A spokesman for Chancellor Angela Merkel said last week that there was no reason to speculate about German aid for Deutsche Bank.
"There is no reason for such speculation as presented there and the federal government doesn't engage in such speculation," Steffen Seibert was quoted as saying by Reuters.