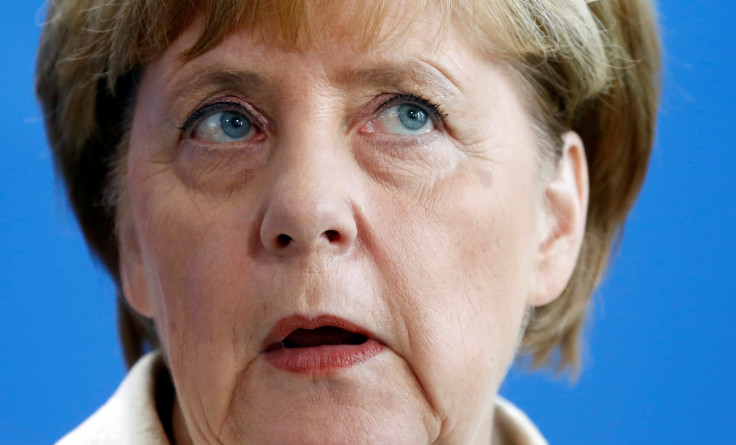 German Chancellor Angela Merkel cannot afford to bail out Deutsche Bank, even if she wanted to, German media wrote.
The Frankfurt bank has undergone one of its worst upheavals in its 150-year history after the US Department of Justice announced it would be fined $14bn (£10.79bn) for misselling mortgage-backed securities prior to the 2008 financial crisis.
With the bank's share price dropping to 30-year lows earlier this week, some newspapers reported that the German government had made provisional plans to rescue Deutsche, but these plans were flatly denied by senior lawmakers in Merkel's conservative government.
Had Merkel wanted to bail Germany's largest bank out, many of the country's newspapers wrote on Saturday (1 October) that the move would have been political disaster for her and her party.
In a report collated by Reuters, the Frankfurter Allgemeine wrote: "Of course Chancellor Merkel doesn't want to give Deutsche Bank any state aid.
"She cannot afford it from the point of view of foreign policy because Berlin is taking a hard line in the Italian bank rescue."
The Munich-based Sueddeutsche Zeitung said any bailout would open the politician up to attacks from the Alternative for Germany (AfD) party – who are already making ground on Merkel for her open-door refugee policy.
The party already made huge gains in two regional elections last month and hitting an all-time high of 16% support in an opinion poll last week, Reuters reported.
"A state aid package would drive voters into the arms of the AfD," the Sueddeutsche wrote in an editorial.
"Domestic political considerations make it unlikely that Berlin would play this joker. Even more unlikely is that the European Commission would agree. The political risk would be simply too high."
Despite the speculation, a late rally for Deutsche Bank shares on Friday (30 September) could avert the need for a bailout.
It follows an AFP report from confidential sources that the bank was nearing an agreement with US officials to pay only $5.4bn (£4.16bn) of the original settlement price. Following the news, the bank's US-listed stocks rose by more than 14% and rose by 6.4% in Germany.