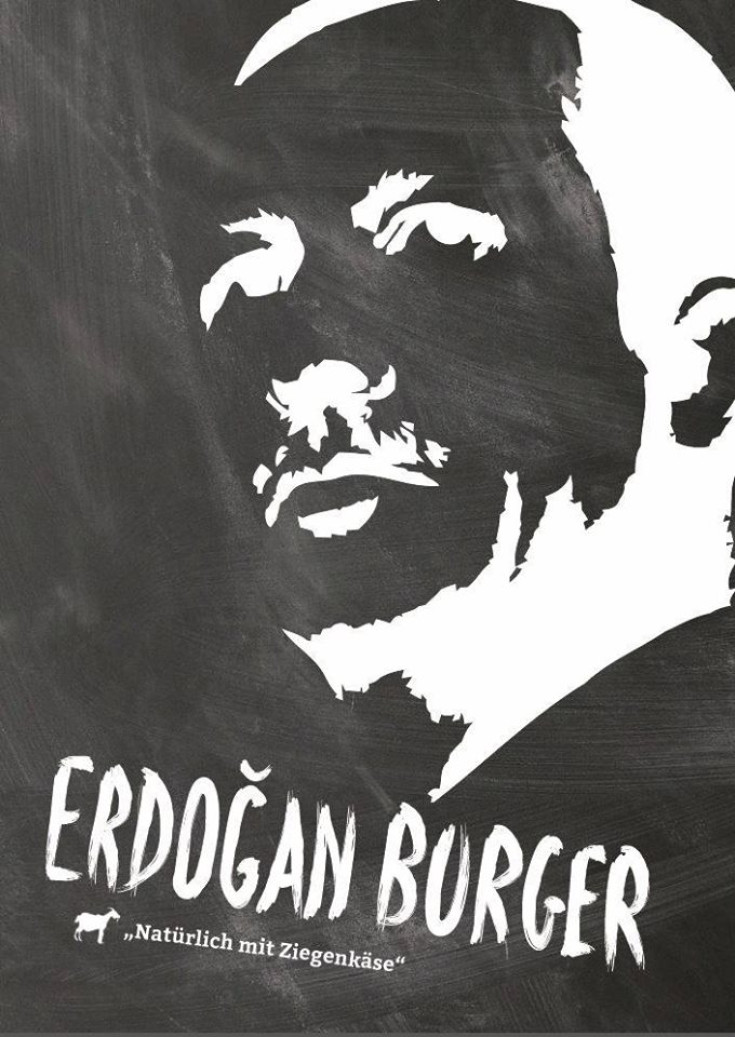 A German restaurant serving a burger facetiously named after the Turkish president Recep Tayyip Erdogan says it has been forced to shut upon receiving a series of threats. Owners of Urban Burgery in Cologne said they could no longer guarantee safety of staff after receiving a torrent of abuse since launching their Erdogan Burger.
The sandwich was added to the menu last month (April 2016) as a show of support to a German comedian who caused a diplomatic fracas by reciting an obscene poem about the Turkish leader. One of the lines, read by satirist Jan Boehmermann, curtly described Erdogan as a goat lover – in a sexual sense.
The poem enraged the Turkish leadership, which demanded that Boehmermann be prosecuted under an obscure German law banning insults of foreign heads of state. A subsequent debate on freedom of speech raged in Germany, following which the Urban Burgery named its goat's cheese burger after Erdogan.
The stunt won the restaurant articles in the local press and also in the national tabloid newspaper, Bild. With the attention also came threats from purported Erdogan supporters.
In a Facebook message announcing the decision to temporarily close its doors, Urban Burgery cited the example of a person using the alias of Smith Wesson, a gun manufacturer, who warned that he was to visit the premises. Then on 5 May "four muscular, dark-clad figures" stood outside the eatery peering inside the front window for 20 minutes, restaurant manager Jörg Tiemann told Bild.
Worried about the safety of his staff, Tiemann decided to shut the business for the time necessary to report the incident to police and install security cameras. "We will not be silenced by enemies of democracy, civil rights and the rule of law," read a message on the restaurant's Facebook account.