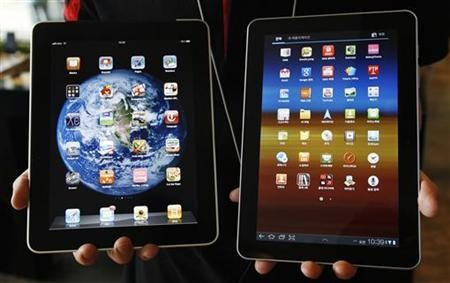 The German Court overseeing Apple's case against Samsung has upheld an injunction against the Korean tech giant, banning the sale of Samsung Galaxy tablets in Germany.
A report from Reuters alleged that the German court ruled to uphold the injunction on Friday.
The ruling is the latest development in the ongoing legal war sweeping the tech world.
To date, Apple has been at the centre of a number of cases, having mounted patent infringement complaints against numerous smartphone, tablet and software developers. As well as Samsung, Apple has also targeted several big-name companies including Google and HTC.
The legal wrangling between the two companies began in April when Apple mounted a complaint alleging Samsung's Galaxy range of devices "slavishly" copied the designs of Apple's iPhone and iPad devices.
The legal battle escalated when Samsung responded to Apple's attack mounting its own series of patent infringement claims.
The patent-war subsequently spread and prior to the new case in Japan the two companies had both mounted suits in the U.S., Europe, South Korea and Australia.
The court's decision adds to a growing number of difficulties facing the Samsung Galaxy range of tablets. Most recently Samsung removed its new Galaxy Tab 7.7 from its IFA expo line-up, citing its unclear legal status.
At the time this article was written Samsung had not responded to requests for comment on the court's ruling.