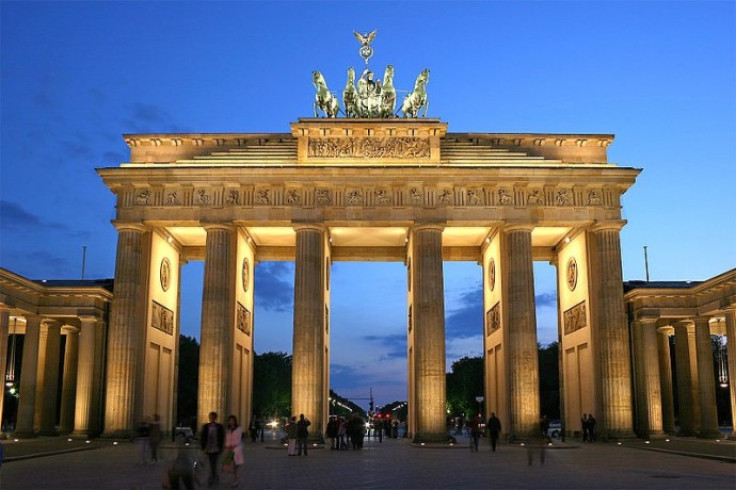 German investor confidence is at its highest point since April, with low oil prices and weak euro boosting the mood among exporters.
The ZEW index, which gauges the mood among investors, improved sharply for the second successive month, despite the political risks emanating from Greece, Russia and Ukraine.
The picture in Germany looks brighter after it spent the autumn flirting with recession. Economic sentiment rose to 34.9 from 11.5 in November, beating a Reuters consensus poll, which read 20.0, comfortably. The increase is the strongest since January 2013.
"This increase is related to favourable economic conditions such as the weak euro and the low crude oil price. The recently published German export figures already show a positive trend. However, we should be aware that the current optimism is fuelled by factors that might change even over the short term," said ZEW president, professor Clemens Fuest.
It adds to the view that the German recovery will be steady rather than spectacular. It is still vulnerable to the weak demand in the eurozone, its biggest export partner, and is also more exposed to the crisis in Russia than most other European economies.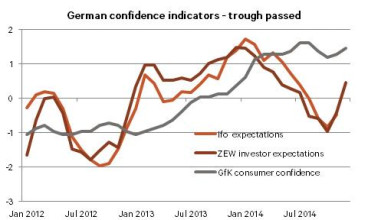 "The market rout triggered by political risks in Greece as well as the economic fall-out of sanctions and the sharply lower oil price for Russia are bound to leave traces in German investor confidence in the coming months, if sustained. The Greek risk is a tail risk and any repercussions for the rest of the eurozone can be contained by the eurozone's well-oiled rescue machinery, but German exporters remain vulnerable to troubles in Russia and any further weakening in emerging markets, which had been responsible for much of Germany's export growth post-Lehman," wrote Christian Schulz of Berenberg Bank in a note.
Analysts have grown more bullish on Germany on the back of successive positive data releases. Last week, we saw trade figures which suggested that fears over Germany's famed exports sector had been greatly exaggerated. Exporters have shown greater flexibility and innovation, diversifying trade routes and capitalising on the weak euro.
"The fact that German exports to non-eurozone countries are up by around 7% on the year illustrates the economy's gradual decoupling from the rest of the eurozone. German exporters are normally amongst the main European beneficiaries from a weaker currency," said Carsten Brzeski of ING Bank in Frankfurt.