Following a string of poor polls and an underwhelming state election result, the leader of Germany's right-wing populist party Alternative for Germany (AfD), Frauke Petry, faces pressure to resign prior to the federal election this year.
For much of the past year, the party have polled in the double digits, reaching almost 15% in January 2017, but a fresh poll by forsa Institute – one of the country's leading polling companies – on 4 April has placed them at just 8%.
Petry has headed up AfD since 2015 but a dip in support has placed pressure on the party just weeks before they announce their candidate to replace Angela Merkel as chancellor.
In an interview with Berlin daily Tagesspiegel, on 31 March, Petry hinted that she may step down from politics amid rumours of growing discontent with her leadership.
She claimed the slide in the polls was not the reason for any possible leadership changes, saying: "After more than four years in the AfD, I've expended a huge amount of energy and made a departure from my regular life."
It comes just over a week after a disappointing result for the AfD in the Saarland state election which saw Merkel's Christian Democrats (CDU) jump five points in the polls while Petry's anti-immigrant party just scraped past the 5% threshold to enter state parliament by winning just over 6% of the vote.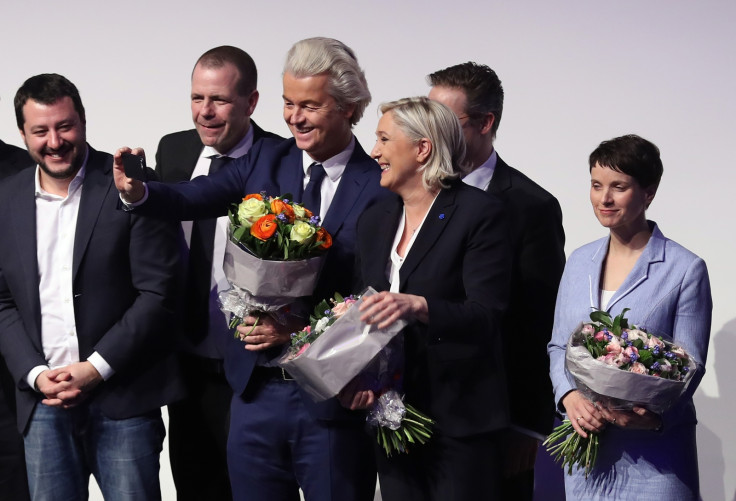 Petry, however, insists that the anger directed at her over this defeat would not be the reason for her possible resignation. Politics should never be taken personally, or "you won't last long," she told Tagesspiegel.
The party are set to choose its candidate for chancellor at the end of April at a convention in Cologne.
Angela Merkel is standing for a fourth term as chancellor and currently holds a slim lead in the polls.
The main opposition will come from the centre-left SPD who are currently the junior partner in the governing grand coalition. They have risen sharply in the polls following the announcement that the former EU Parliament President Martin Schulz would lead the party into the September 28 election.
The most recent poll from Forsa has boosted the CDU, giving them 36% compared to the SPD's 29%.