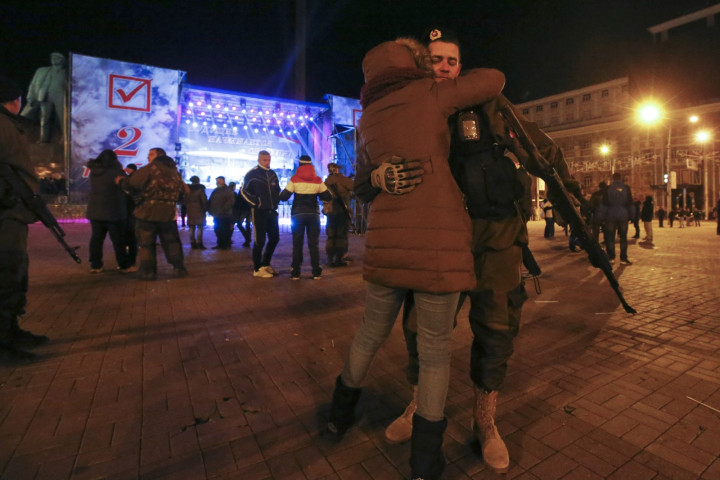 Christoph Heusgen, the top foreign policy adviser to German Chancellor Angela Merkel, has said those elected in unrecognised elections in Eastern Ukraine should be issued with EU travel bans, Reuters reports.
Speaking at a Berlin press conference, Heusgen said: "These are people whom I would say should be put on the list of visa bans."
Merkel's government this week reacted angrily to the elections that took place on Sunday 2 November and which was acknowledged by Vladimir Putin's government in Moscow. Merkel's spokesperson said on 3 November that "if the situation worsens, it may also be necessary to consider a renewed intensification of sanctions".
Deputy government spokesperson Georg Streiter added: "The German government will not recognise these illegitimate elections."
The EU has also delayed a decision on whether to permit Russia's top gas company increased access to the Opal gas pipeline that runs across Germany.
It had set a deadline of the end of October for a definitive decision but the bloc will not have to make a final call until the end of January.
Tensions have heightened following the ballots held in Donetsk and Luhansk, after which the rebel leader Alexander Zakharchenko was sworn in as head of the "People's Republic of Donetsk".
"Today we witnessed how our citizens, the people of the Donetsk People's Republic, made their free choice in favour of independence and prosperity," Zakharchenko said, Tass news agency reported.
"I express gratitude to my fellow countrymen for the credit of trust they gave me and for their support. I treat this with responsibility".
Officials connected with the previous Ukrainian government have already faced travel bans from the EU, as well as had their assets frozen. Russian officials have faced similar sanctions, with the Russian state also being hit with punitive economic and financial sanctions that have seen its economy grind to a standstill.