German MPs vote to describe Armenian massacre of 1915 as 'genocide' amid Turkey's outcry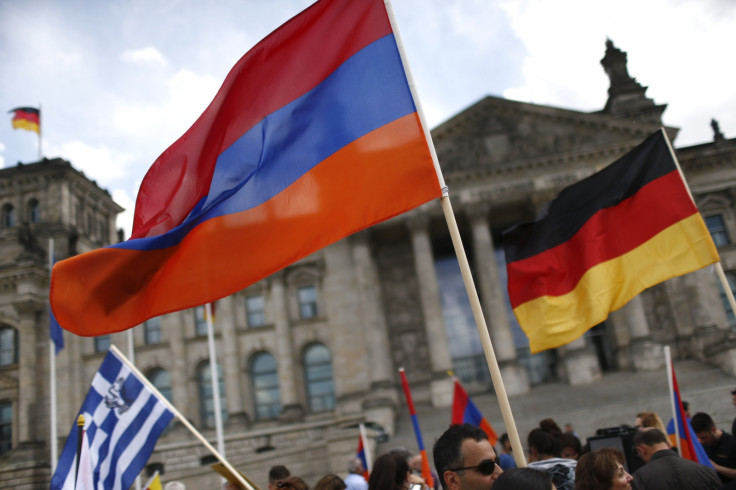 Lawmakers in Germany have approved a motion describing the massacre of Armenians by Ottoman forces a century ago as genocide. The move will test ties between Berlin and Ankara and its timing is awkward, as the European Union requires Turkey's help to stem the refugee crisis.
There was almost unanimous support on Thursday 2 June for the resolution by MPs from the Christian Democrats, the Greens and the Social Democrats calling for a "commemoration of the genocide of Armenian and other Christian minorities in the years 1915 and 1916".
Armenians say up to 1.5 million of their people died in the atrocities of 1915. Turkey says the toll was much lower and rejects the term "genocide".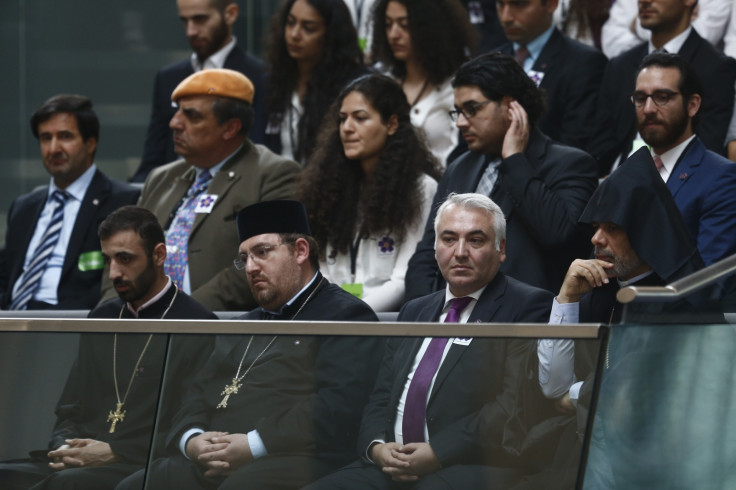 Members of the Armenian community in Germany attend the MPs' debate declaring the 1915 massacre of Armenians a "genocide"
Reuters
Before the vote Turkey's prime minister Binali Yıldırım described the ballot as "a real test of the friendship" between his country and Germany.
"Some nations that we consider friends, when they are experiencing trouble in domestic policy, attempt to divert attention from it," he said.
Turkish President Recep Tayyip Erdogan told chancellor Angela Merkel, who was not present for the vote, that the resolution would mean that ties would suffer.
The resolution uses the word "genocide" in the headline and text. It also says Germany which was an ally of the Ottoman Empire, had some responsibility for not stopping the killings.
German-Turkish relations came under strain this year after the comedian Jan Boehmermann, read out an obscene poem about Erdogan, prompting him to lay a criminal complaint.
The governments of 20 countries including France, Italy and Russia, have described the mass killings as a genocide, and Pope Francis referred to the killings as "the first genocide of the 20th century" in 2015. The German president, Joachim Gauck, also used the phrase in a speech in April last year.
The Bundestag's resolution contains a passage acknowledging "the German Reich's complicity in the events", as well as six references to the Holocaust.
© Copyright IBTimes 2023. All rights reserved.