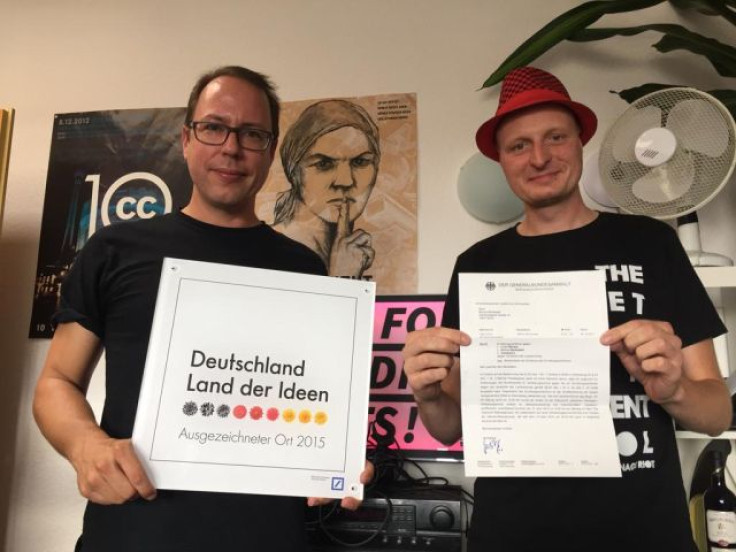 Popular German news site Netzpolitik is being investigated by domestic authorities for treason after publishing secret government documents earlier this year. Articles published on the site in February and April reported on the expansion of Germany's domestic surveillance of online communications, claiming that the country's domestic intelligence agency was seeking additional funds in order to achieve this.
German law considers the leaking of state secrets with the intention of damaging the country a crime. The two Netzpolitik journalists under investigation, Markus Beckedahl and Andre Meister, claim that the documents were published in the public interest.
"From the beginning, the charges against our alleged source(s) were politically motivated and targeted to crush the necessary public debate about internet surveillance post-Snowden," Meister stated. "Whistleblowers in the public interest need protection, not prosecution as 'treason'.
"Investigating the acclaimed media outlet netzpolitik.org as accomplices in treason charges is a direct attack on freedom of the press, which we thought was outlawed with the Constitutional Court ruling in the Cicero case 2007."
The investigation has been widely criticised by digital rights activists and organisations, with the Electronic Frontier Foundation referring to it as "a matter of deep public concern" and Pulitzer prize-winning journalist Glenn Greenwald calling the news "huge".
German media is reporting that it is the first time in more than 50 years that journalists have been investigated for treason, while head of the German press association (DJV) Michael Konken labelled the probe "an unacceptable attempt to muzzle two critical journalists."
The maximum punishment for treason in Germany is 15 years. However, more severe punishments can be handed out at the judge's discretion.
In an interview with German television network N24, Beckdahl said: "I'm torn between feeling like this is an accolade and the thought that it could end up leading to jail."