German newspaper publishes list of 33,293 people who have died crossing to Europe since 1993
'The List' was printed across 48 pages of Der Tagesspiegel's Thursday edition.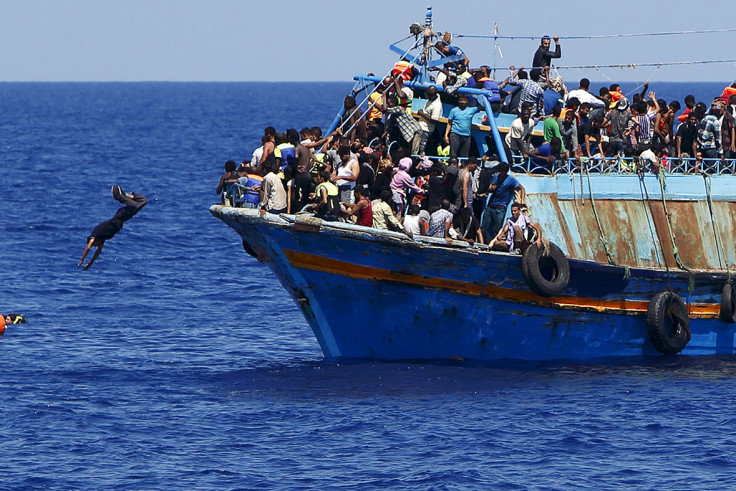 A newspaper in Germany has published a list of 33,293 people who have died attempting to reach Europe. Der Tagesspiegel, a daily paper founded just after the second world war, published the entire list over 48 pages in its Thursday 9 November edition.
"The List", as it's known, is the project of a Turkish artist attempting to document the name, age, gender, origin and cause of death of every migrant, asylum seeker and refugee who perished attempting to make it to Europe between 1993 and 15 June 2017.
Renowned artist Banu Cennetoğlu has been working on the list for some time, according to Der Tagesspiegel. An earlier edition of The List, with 8,855 names, appeared in the Greek newspaper 'Ta Nea' in 2007.
The List's compilation had been aided by over 500 groups and individuals and still is only "the tip of the iceberg," Cennetoglu told the paper. It was published under the title: "List of 33,293 registered asylum seekers, refugees and migrants, who died because of the restrictive policies of the Fortress of Europe".
According to the Internatonal Organisation for Migration, in 2015: "Almost 1 in 3 first-time asylum applicants in the EU were minors... 1 in 4 of these were judged to be unaccompanied by national authorities – the highest number since 2008 and a three-fold increase on numbers registered in 2014."
So far in 2017, the United Nation's refugee agency says that 152,203 people have attempted to get to Europe by sea; of those, 2,992 are feared drowned this year. Sea arrivals peaked in 2015, when over one million people attempted the treacherous journey to southern Europe.
The List was published in Der Tagesspiegel in associated with the Gorki Theatre.
On social media some reacted with horror. "This is horrific, 33000 people is greater than the population of the town I spent 30 yrs of my life in." Chris Simpson wrote on Twitter. "It's one of the great disgraces of our time".