A city in southern India has banned begging ahead of Ivanka Trump's visit later this month.
The First Daughter will visit Hyderabad later this month for the Global Entrepreneurship Summit (GES), where she will join Indian Prime Minister Narendra Modi.
When it was announced that Trump would lead the US delegation at the summit, an Indian diplomat told the Hindustan Times: "We regard Ivanka Trump the way we do half-wit Saudi princes. It's in our national interest to flatter them."
Ahead of her trip, police commissioner M Mahendar Reddy issued a two-month begging ban in Hyderabad. He said beggars should be taken off the streets as they cause "nuisance, obstruction to free movement (and) danger to vehicular traffic and pedestrians."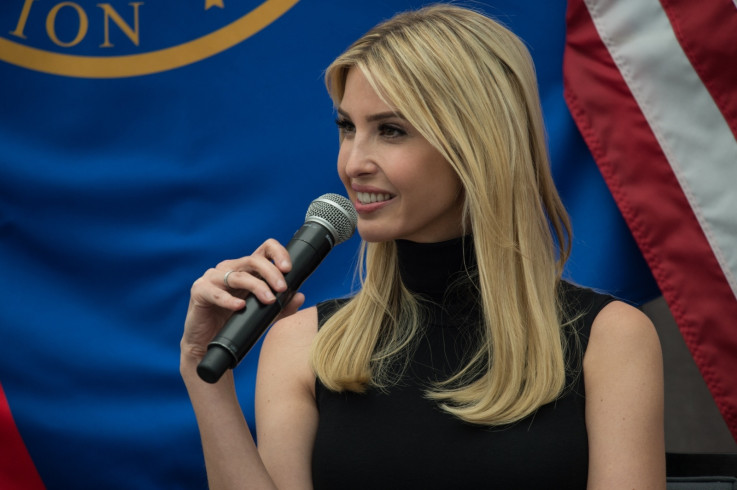 Ivanka Trump is leading the US delegation at the Global Entrepreneurship Summit (GES) in Hyderabad, southern India, 28-30 November 2017.
Nicholas Kamm/AFP/Getty Images
A senior police officer told AFP that the measure was part of the city's "routine anti-begging efforts" and should not be linked to Trump's visit. He said beggars would be moved to a rehabilitation centre until they could "lead normal lives".
People who break the ban face a fine or time in jail.
Hyderabad issued a similar ban in 2000 when former US President Bill Clinton visited the city. Hundreds of beggars were taken off the streets for Clinton's visit, according to the Hindu Business Line.
Activist Madhu Purnima Kishwar said authorities were "criminalising" poverty by imposing the ban.
"It is cruel as it criminalises poverty," she said. "Did they expect them [dignitaries] to take a stroll and talk to the beggars on the street?"
President Donald Trump is currently on a tour of Asia, but he is not stopping in India. While in South Korea, the US president issued a blunt warning to North Korea, telling Kim Jong-un: "Do not underestimate us. Do not try us."
Trump urged Kim to discard his nuclear weapons as "they are putting your regime in grave danger".
"Every step you take down this dark path increases the peril you face," he warned.