German police on Tuesday, 15 November, conducted almost 200 raids across 10 states in the country as part of a crackdown on a banned Islamist group, called The True Religion (Die wahre Religion). The group is suspected of inciting hatred and carrying out recruitments for Islamic State (Isis) in Syria.
Interior Minister Thomas de Maiziere banned the group because many people who have travelled from Germany to Syria were found to be associated with it, a ministry spokeswoman was quoted by The Local as saying.
The raids began at about 6.30am GMT on Tuesday. Around 65 searches were conducted in Hesse, 15 in Frankfurt and around 35 each in Bavaria and North Rhine-Westphalia. More than 20 properties were searched in Lower Saxony and almost 20 were raided in Berlin.
Raids at 15 sites were conducted in Baden-Württemberg and in five sites each in the states of Schleswig-Holstein, Rhineland-Palatinate and Hamburg. One property was also searched in Bremen.
Peter Beuth, the interior minister for Hesse state, said: "By banning this organisation, a major source of radicalisation has been eradicated nationwide. Those who spread hate messages can't hide behind freedom of religion, the Interior Ministry has underlined this with the ban today," he added.
The banned group is reportedly known for its controversial programme called "Lies!" Members of the group allegedly distribute copies of German translation of the Islamic holy book, Koran, which experts believe is a strict translation of the original Arabic text.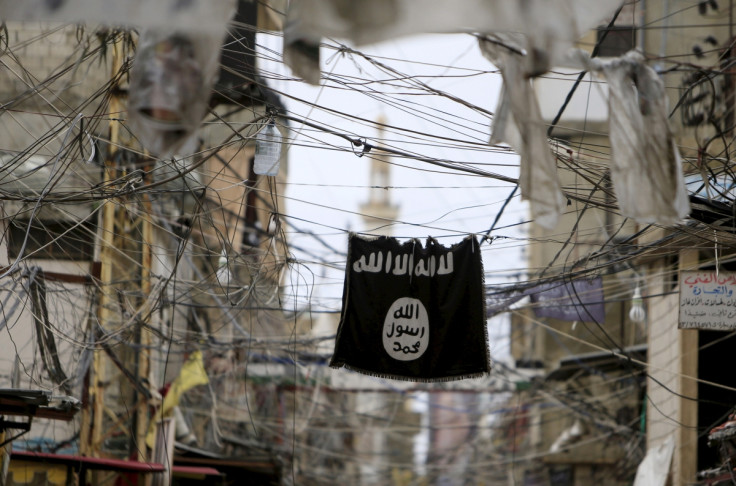 Bundesamt für Verfassungsschutz (BfV), the domestic intelligence service of Germany, has accused the organisation of being sympathisers of armed jihad and terror attacks.
Security sources reportedly told German news agency Deutsche Presse-Agentur that at least 140 supporters of the "Lies!" programme have travelled to Syria or Iraq from Germany to join IS (Daesh).
The Local reported that estimates from security agencies showed that around 870 people, of whom 20% were women, had travelled from Germany to Syria and Iraq as of October.
According to BfV estimates, Germany had about 9,200 radicals as of the end of October and the number of potential Islamic terrorists is estimated to be 1,200. Their numbers are believed to be growing.
Some recent attacks by radicalised individuals – one in May at a train station in Munich and another in the month of July in Reutlingen involving a machete-wielding Syrian asylum seeker – had raised concerns about radicalisation in the country.
Several people allegedly plotting to carry out terror attacks were also arrested in the past few months, further highlighting the concerns.