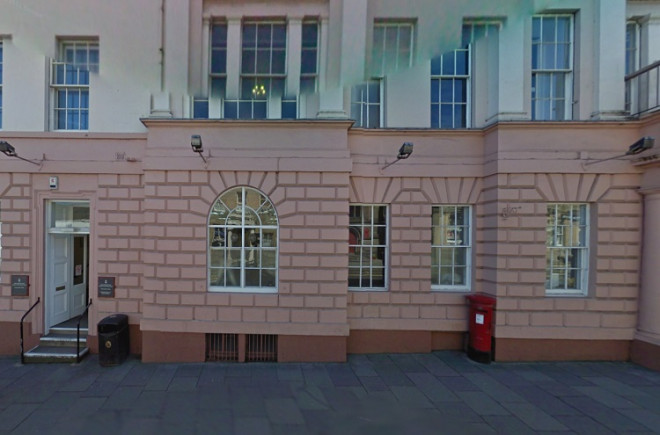 A German princess has appeared in court after being accused of threatening to kill Muslims and calling police officers paedophiles at an Oktoberfest event in Scotland.
Princess Theodora Sayn-Wittgenstein reportedly looked shell-shocked as she appeared at Cupar Sheriff Court on Tuesday after a weekend being locked up in a cell charged with a string of offences.
The 27-year-old, who was put in a separate cell from the other prisoners because of her background, pleaded not guilty to all nine charges relating to assault, threatening and abusive behaviour, and obstructing police at the St Andrews Oktoberfest event.
Sayn-Wittgenstein, from Bavaria, denies acting in a racially aggravated manner towards Farah Hussain by making remarks about killing Muslims and by attempting to head butt another guest at the popular student-run event on Saturday.
Other charges include making homophobic and offensive comments to security staff, resisting arrest and accusing police at Glenrothes Police Station of being paedophiles.
Sayn-Wittgenstein was released on bail at a central London address but will be allowed to return home to Germany to work for her father, Prince Ludwig-Ferdinand.
A trial date has been set for 7 July at Dundee Sheriff Court.
St Andrews Oktoberfest was held to raise money for a local charity, Tayside Children with Cancer and Leukemia. More than 1400 people were expected to attend this year.
A spokesman for St Andrews University said: "Oktoberfest was a private party that took place outside St Andrews.
"Neither the university nor St Andrews Students' Association were involved."
Sayn-Wittgenstein - whose full title is Her Serene Highness Theodora-Louise, Prinzessin zu Sayn-Wittgenstein-Berleburg - was ordered not to contact any witnesses.
She is the youngest of four children of Prince Ludwig-Ferdinand of Sayn-Wittgenstein-Berleburg and Countess Yvonne Wachmeister af Johannishuis.