German Regulator BaFin To Probe Banks' Pay Policies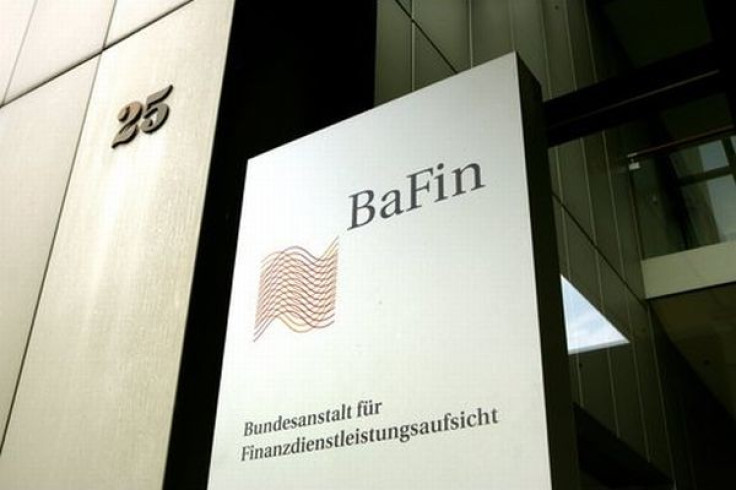 German regulator BaFin launched a probe into 23 banks' pay policies, in order to determine whether they had implemented the strict bonus rules that the country imposed in 2010.
According to a Federal Financial Supervisory Authority (BaFin) source cited by German newspaper Frankfurter Allgemeine Sonntagszeitung, the regulator will send in independent auditors to review nearly two dozen banks' full year earnings reports.
The source says that 23 banks with a balance sheet size greater than €10bn and those with complex or international operations will be the focus of the scrutiny. In tandem, the regulator's probe will look into banks and staff that are deemed as "high level risk takers."
"It is important to inspect how banks are implementing the new rules for remuneration," says Raimund Roeseler, Chief Executive of Banking Supervision at BaFin to the newspaper.
He also added that relevant staff identified as "high level risk takers" at Deutsche Bank are of 'particular interest' to the regulator.
In October 2010, Germany changed banks' bonus rules, demanding that pay was appropriate, transparent, and aligned to ensure sustainability.
BaFin and the Deutsche Bundesbank form the banking supervision authority that does not directly intervene in transactions conducted by banks, but sets the regulatory framework, under the legal basis of The Banking Act (Gesetz über das Kreditwesen).
While the group continuously looks at the books of the roughly 2,000 credit institutions and 1,500 financial services institutions active throughout Germany to monitor their solvency and liquidity, it does monitor whether banks fulfil a range of requirements regarding their organisation and management.
In August last year, co-chief executive Anshu Jain said on an investor conference call that Deutsche Bank would be cutting compensation to workers, which echoed the demands from the regulators.
"We need to further address both the absolute level of compensation and the relative balance between rewards for shareholders and those for employees. Compensation must be clearly and visibly aligned to sustainable performance," said Jain.
Separately, in another German newspaper Der Spiegel, Deutsche Bank asked "an external independent panel to review its pay practices", while it still plans to substantially reduce pay.
According to the report, Deutsche Bank's investment bankers can expect an average 15 percent to 20 percent decline in variable remuneration, while retail workers will receive a less steep cut in salary.
Deutsche Bank declined to comment on both reports.
© Copyright IBTimes 2023. All rights reserved.