Germanwings Alps disaster: Andreas Lubitz's former girlfriend says co-pilot 'planned' crash for long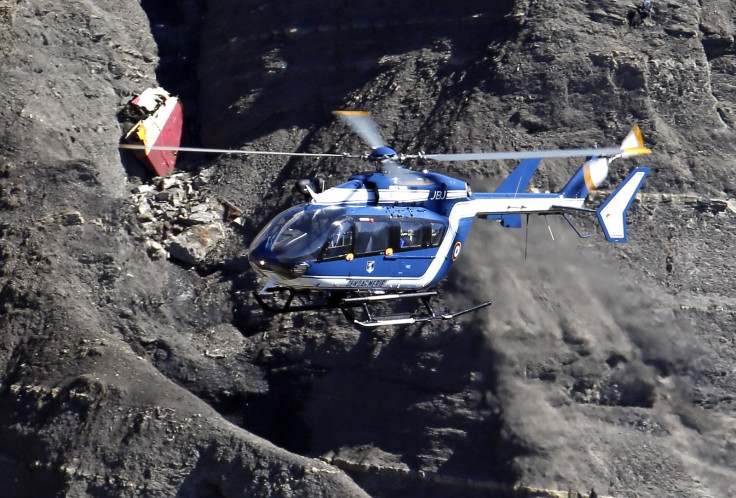 A former girlfriend of the co-pilot Andreas Lubitz, who is suspected to have deliberately caused the Germanwings flight crash in the French Alps, has alleged he "planned" the disaster for a long time.
The 26-year-old ex-girlfriend, who was not referred to by her original name to protect her identity, has revealed that Lubitz was determined to engrave his name in history so that everyone would "remember" him forever.
"One day I will do something that will change the whole system, and then all will know my name and remember it," the co-pilot ominously told her when they were partners, she claimed in an interview with the German daily Bild.
"I never knew what he meant, but now it makes sense."
The former partner, who was working as an airhostess and had flown with Lubitz on several occasions, added: "He knew how to hide what was really going on and how to hide it from other people."
The Barcelona-Düsseldorf Airbus A320 was carrying 150 people when it went down and evidence collected from the cockpit voice recorder suggests the co-pilot deliberately crashed the aircraft.
Speculation has also been mounting that Lubitz could have been suffering from depression. German investigators had seized a sick note from his doctor on the day of the plane crash but refused to divulge whether it was linked to his alleged psychological illness.
German prosecutors said in a statement that investigators netted "medical documents that suggest an existing illness and appropriate medical treatment... [which include] torn-up and current sick leave notices, among them one covering the day of the crash".
The focus of the probe has turned on Lubitz after the black box revelation.
© Copyright IBTimes 2023. All rights reserved.