Horrific footage of the last moments of Germanwings Flight 4U 9525 have apparently been found in the wreckage and seen by journalists from Germany and France.
In the footage, believed to be filmed on a mobile phone by someone in the rear of the aircraft, people can be heard screaming and shouting "oh God!" in several languages.
There is also a metallic sound believed to be Captain Sondenheimer attempting to smash down the door to the cockpit where co-pilot Andreas Lubitz deliberately steered the plane into the side of a mountain.
Late on in the harrowing footage the plane appears to touch a mountain as passengers cry. The footage then ends.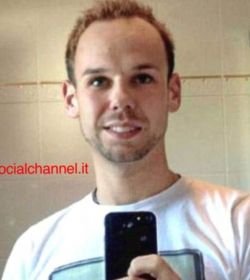 The film was shown to journalists from Germany's Bild and France's Paris Match tabloids.
Paris Match reported: "The scene was so chaotic that it was hard to identify people, but the sounds of the screaming passengers made it perfectly clear that they were aware of what was about to happen to them."
Bild reported: "The audible screams prove that the passengers on board knew what desperate situation they were in. One can hear the cry 'My God' in several languages.
"The video also seems to confirm what the previous analysis of the voice recorder states: You can hear at least three clearly metallic sounding strikes. Apparently the pilot trying to break open the cockpit door with an axe or another metal object – until the very end."
This would seem to tally with the black box recording from the cockpit which emerged last week, showing that Captain Sondenheimer, who had been locked out of the cockpit, was yelling at Lubitz to open the door.
Neither Paris Match nor Bild have published the footage itself. Bild interviewed a technology expert who said it might have survived the crash even if the mobile phone was destroyed because memory cards are extremely durable.
It also emerged today that Lubitz had admitted to having "severe depression" in 2009, which caused him to break off his training.