The director of Turkish Airlines has urged the company's umarried pilots to wed in the hope of avoiding a repeat of the Germanwings disaster.
149 people died after German pilot Andreas Lubitz crashed a plane into the Alpine mountains last month in an apparent suicide bid. Lubitz had a history of mental health and had previously suffered severe depression.
According to Turkish Airlines CEO Temel Kotil, Lubitz's break-up with his girlfriend played a role in the crash - and thus married pilots will make a repeat of the tragedy less likely.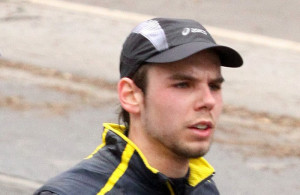 "The accident occurred after the pilot broke up with his girlfriend. Therefore, friends, let it be known that we encourage single pilots to wed" said Kotil during a ceremony to incorporate new pilots into the company.
According to La Tercera, Kotil also used the ceremony to stress the importance of the "lifestyle" of his company's pilots, but the comments have provoked severe criticism in Turkey.
One political commentator, Deniz Zeyrek, told CNN Turkey that "if this is a joke, it is a truly bad one."
A memorial service for the victims of the Germanwings tragedy is being held in Germany today. It was recently announced that the European Commission (EC) is preparing legal action against Germany over aviation safety shortcomings which may have precipitated the disaster.