Germany: Angela Merkel's party suffers defeats in two states in regional elections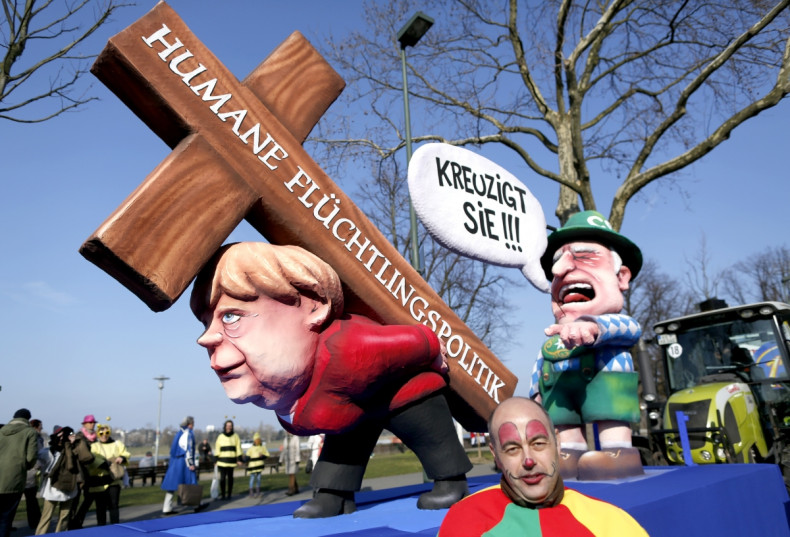 Angela Merkel's Christian Democrats party has lost support in two key states in regional elections which have been billed as a test of the German chancellor's controversial open door migrant policy. Exit polls suggest that the democrats have lost ground to the Greens and the Alternative Fuer Deutschland (AfD) in two of three states holding the regional elections.
In contrast the anti-migrant AfD achieved significant gains in all three of the states, the exit polls suggest. Although the final results are not in yet, any success of the populist AfD will indicate deep-seated objections to Merkel's pro-refugee stance.
Poor results could pile more pressure on Merkel, who will try and tie up a deal with Turkey this week in order to restrict the huge amounts of migrants heading to Europe via the Mediterranean and the Aegean seas.
Estimates suggest that more than a million migrants and refugees entered Germany in 2015 and conservative voters have been tempted to lean towards the AfD's more restrictive approach. The party were campaigning on slogans such as "Secure the borders" and "Stop the asylum chaos".
Among the predicted defeats for the democrats is the western state of Baden-Wuerttemberg which, historically held much of their support. They also are due to lose ground in Rhineland Palatinate, but remain the largest party in Saxony-Anhalt.
In Baden-Wuerttemberg the Green-led coalition with the Social Democrats (SPD) – currently in power – are predicted to win the election. In Rhineland-Palatinate, a state the CDU had hoped to prise from the hands of the SPD and the Greens, the governance stayed the same.
In the poor eastern state of Saxony-Anhalt the CDU and the SPD are set to continue to govern in coalition, but the AfD still secured an improved 22% of the vote.
The Greens, who backed Merkel's immigration policy, also enjoyed more success across the three elections. The success of both the Greens and AfD would suggest that Germany has been split by the refugee crisis.
German Vice-Chancellor Sigmar Gabriel told the BBC that gains for the AfD would not warrant a change of direction on their current immigration policy. He said: "There is a clear position that we stand by: humanity and solidarity. We will not change our position now."