Germany: Massive Deadly 'Gas' Explosion in Ludwigshafen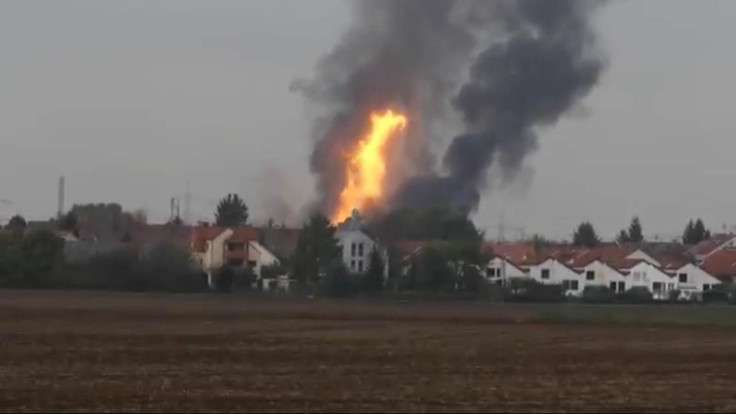 At least one person has been killed and up to 21 injured in a large explosion at a building site in western Germany, police have said.
A massive blaze erupted after the blast in the city of Ludwigshafen, Rhineland-Palatinate. Flames could be seen raging over houses in a video of the incident uploaded to YouTube.
The victim and four of the wounded were reportedly builders working on a construction site near a BASF chemical plant.
Early reports suggest the explosion was triggered by an exposed gas pipe.
Eyewitnesses told local media that the explosion sent flames shooting up to 200 metres into the air. Numerous buildings in the area had their windows shattered by the shockwave.
Twitter user Stefan Rinke tweeted: "Nearby #basf big explosion in Oppau district in #ludwigshafen" (translated).
Fire-fighters and emergency services rushed at the scene.
Ludwigshafen police tweeted: "Picture of the current situation in #Ludwigshafen after #Explosion" (translated).
More to follow...
© Copyright IBTimes 2023. All rights reserved.