A politician whose car was blown up in the east German town of Freital, the site of fierce anti-immigration protests, believes that he was targeted by the far right.
Michael Richter, of the left-wing Linke party, said that far-right groups wanted him dead.
"I have organised the pro-asylum seeker events in the town," he told MOPO24. "I'm right at the top of the hit list."
Police confirmed that an explosion took place at 12.45am on 27 July, with officers currently investigating the incident.
Richter said he had received several death threats before the explosion, which was powerful enough to damage cars several meters away from his Volkswagen Polo.
In recent weeks, a series of anti-immigrant far-right rallies have been held in Freital, with protesters preventing immigrants entering a hotel they had been granted accommodation in for three days in June, as well as invading a town hall meeting.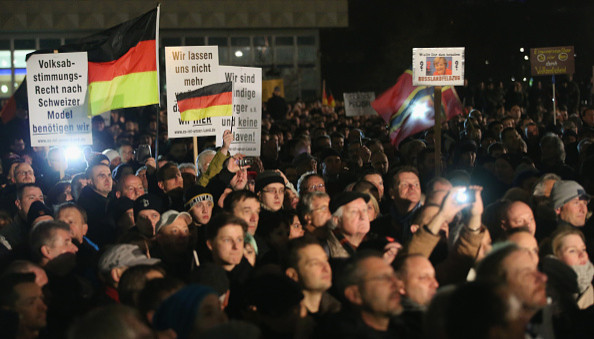 However amid surging nationalist feeling, protest group Dies Irae has put adverts up around the town welcoming immigrants.
The town is on the outskirts of Dresden, birthplace of the Pegida movement, whose leaders were described by Chancellor Angela Merkel as having "hatred in their hearts".
There is growing concern in Germany following a steep surge in attacks on immigrants and immigrant hostels this year.
Germany's interior minister announced last week that there had been more attacks so far in 2015 than in the whole of 2014, with 202 recorded since January, reports Deutsche Welle.
On 25 July, a flat where a family of refugees with two daughters aged two and five were staying was torched in a suspected arson attack.
More than twice the 200,000 refugees who arrived in Germany in 2014 are expected to move to the country this year, many fleeing from conflicts in Iraq and Syria.