Hitler death anniversary: Nazi terror still stalks Germany as far-right sleeper cells lie in wait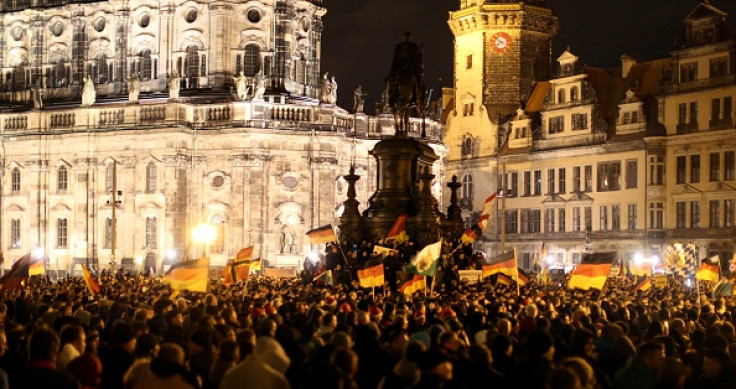 Seventy years on from Adolf Hitler's death, the far-right remains a worryingly active and potent force in Germany, its continued menace fuelled by complacency on the part of officials and the convenient distraction of Islamist militancy.
The problem bubbled to the surface in 2011, when authorities uncovered the terrorist group Nationalsozialistischer Untergrund, or National Socialist Underground, whose name is a direct reference to Hitler's National Socialists.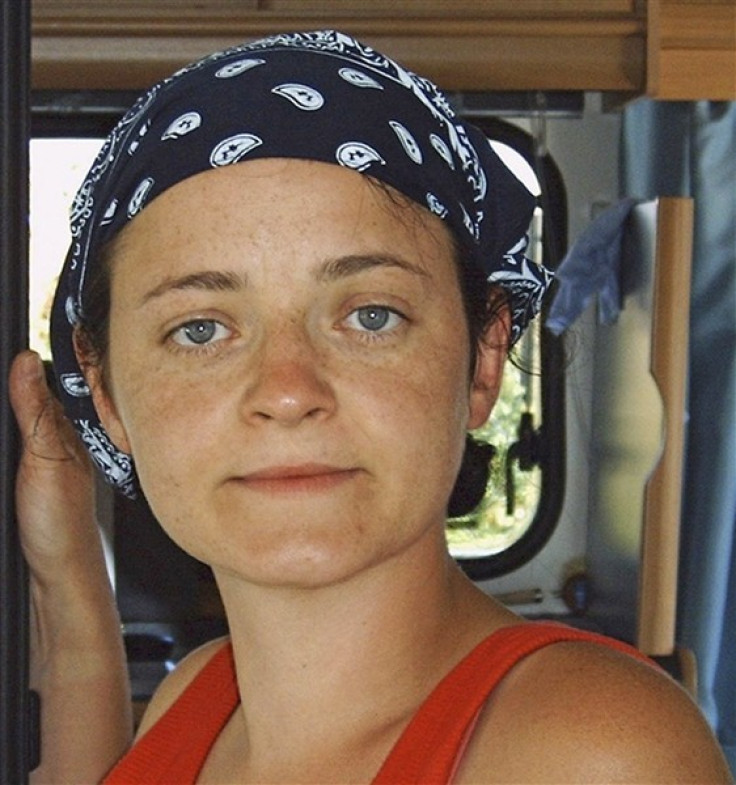 Beate Zschape, the alleged ringleader of the National Socialist Underground, was arrested in 2011 and faces murder changes.
At the time, it seems the authorities had been caught completely unprepared, having given absolutely no thought to the idea that a far-right group could tramp through Germany and kill people. Many officials believed that only far-left radicals or Islamists could plan such a killing spree and stay undetected for so many years (the first crime connected to members of the NSU has been dated back to 1999).
Right-wing extremists have often been dismissed by police and intelligence agents with the throwaway line: "They are idiots. Only thing they do is get drunk and hit some foreigners in the market square at night." Officials didn't believe the far-right thugs could organise, and create their own 'Brown Army Faction' (derived from the Red Army Faction, the notorious German far-left terror group that was responsible for nearly three dozen murders and active from 1970 to 1998).
Of course this statement didn't mean that German Police or Intelligence officials were inattentive towards or not interested in far-right extremism. They were simply focusing on other things, like spontaneous mass brawls, concerts from right-wing bands and the airing of songs which have been banned in Germany since the Nazis were defeated in 1945.
That German officials were so complacent towards the phenomenon of a right-wing terrorist group seems particularly striking when one remembers Germany's troubled past. And you don't even have to go back to the Second World War: terror from the right is something that has blighted the Federal Republic of Germany since the 1960s, possibly even earlier.
At the end of the 60s, the first far-right groups of the post-Nazi era went dark. They saw the necessity to focus on a more and more militant and violent path. In the 1970s officials discovered an increase of militarisation within several groups. Members of these groups gathered guns, incendiary devices and explosives – and started killing people.
Members of the Volkssozialistische Bewegung Deutschlands/Partei der Arbeit (People's Socialist Movement of Germany/Labour Party) shot Police and Border officials, and a member of the Wehrsportgruppe Hoffmann killed a Rabbi in Southern Germany. Gundolf Köhler, also a member of the Wehrsportgruppe, was identified as the man behind the Oktoberfestattentat, a terrorist bomb attack at the world-famous Oktoberfest in Munich in 1980 where 13 people died and more than 200 were wounded.
Karl-Heinz Hoffman
Wikipedia
Concominant factors to this development were disturbing pictures that appeared in the news back then: men in camouflage uniforms, crawling through the German forest, doing military-style exercises and talking about the Führer. It was obvious that some extremely dangerous groups had been formed and that people like Karl-Heinz Hoffmann, the leader of the Wehrsportgruppe that bore his name, were central to this development.
Hoffmann and his group are one example of the over-confidence and delusion which blighted the authorities in those days. Indeed Gerold Tandler, Home Secretary of Bavaria, wrote off the members of Hoffman's group as "half-crazy weirdos".
Tandler's statement was shaped by his concern about the appearance of Germany in the foreign media. He didn´t want a picture of Germany dominated by backward-looking extremists, especially when the world was (and still is) extremely aware of right-wing developments in the cradle of Nazism. Yet even when one mitigates Tandler's comments through this prism, it's clear they weren't helpful. In fact they probably even led to a solidification of the scene.
Why do politicians act like that? Is it really concern about Germany's reputation in the world? Is it laziness? Ignorance? A lack of knowledge?
One major problem is the structure of the problem itself: if you dive deep into a scene with the goal of a profound understanding, searching for weaknesses and predetermined breaking points for a successful intervention, you need time, intelligent personnel and money. Undercover agents are expensive, need a lot of education and preparation – and a success cannot be guaranteed. That is no good for the typical politician who always wants the fast solution, acting and looking like a competent problem solver.
Focusing on so-called "V-Leute" - informants who are not sworn members of an agency, but scene members - is also only a partial solution, and deeply controversial in Germany, because the Federal Constitutional Court once cancelled a ban request against the National Democratic Party (NPD), because the judges couldn't decide how much influence the V-Leute had on the development and radicalisation of the party and how much came from "real" party members.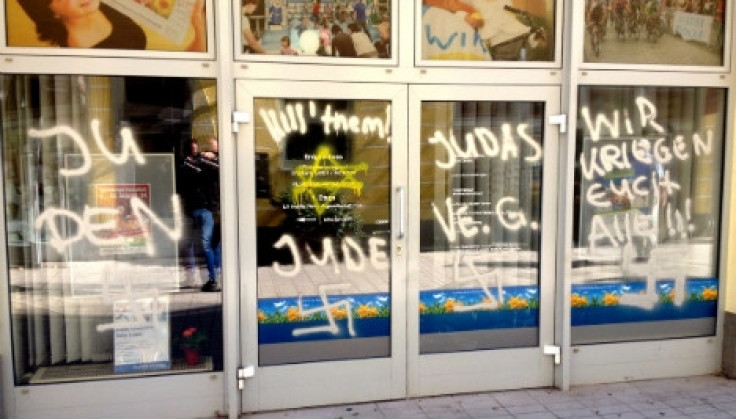 'While racism in Britain is generally seen as the preserve of old people raised in a different time, and of uneducated Neanderthals with shaven heads and tattooed knuckles, it seems that Germany's racist demographic is far harder to pin down.'
IBT's analyses the hardcore of Germany's far-right. Read the piece here.
Banning a party with arguments that look like a self-fulfilling prophecy was too dangerous for the judges. But without informants from the inside, you can only focus on undercover agents – and technology. But the hurdles are very high in this field, too. And the NPD is not openly propagating violence and crime. It provides a breeding ground for more dangerous ideas, just like the other "half-crazy weirdos".
So, from a judicial perspective, the easiest way to clamp down on far-right extremism would be to wait until people get hurt, or killed. But this is, of course, totally unacceptable from a moral perspective, so we have a perfect dilemma here: when politicians wait until something happens, it's too late. When they try and neutralise the threat before it manifests itself, the risk is much higher and the chance of success very low.
Additionally there are organisational problems, all self-inflicted. In 2006 the Federal Office for the Protection of the Constitution, Germany's domestic security agency, joined the departments for far-left and far-right surveillance, contrary to the warnings of the agency's president who warned politicians that a joint department would lose important capacity, and suggested the accompanying budget reductions would be dangerous. It took the discovery of the NSU in 2011 for politicians to separate the joint department again and beef up the far-right surveillance.
Another organisational problem is Germany's state structure: every state has its own secret service. The city of Bremen which is also a separate state, has only about 50 members in its secret service – for all tasks. One can imagine that one larger, much more professional service could be much more powerful. But for state politicians it's difficult to renounce their "own" secret service, so they very often oppose a revaluation of the Federal Agency, which would always mean a weakening of their own service.
This sectionalism is one of the most important challenges facing Germany. Modern societies with digital networks, globalization and freedom of travel cannot be protected with only a handful of experts respecting local city limits. Right-wing populists ride the wave of Islamophobia, but seem to be only interesting for politicians if they gather 25,000 people for a rally in Dresden and the media responds.
This sort of gathering, naturally, leads to outrage – but not much more. And, of course, Islamism is by far the "hottest" topic today. And because of the fact that resources are limited, politics mostly focus on what seems to be "more important".
But far-right extremists are in the starting blocks, even if they are mostly harmless or even incapable when sitting in state parliaments. They try to own the streets, they focus on neighborhood assistance when local and state coffers are empty, they engage in childcare and Kindergardens.
Germany doesn't 'only' have Islamist sleeper cells – we also have many far-right extremists in Germany who are waiting for the right moment. Nothing has changed since the NSU proved that, for all we have tried to forget about Hitler and his party, neo-Nazis are still capable of horrific crimes. We must never forget this lesson and have to act as a fortified democracy – now.
Dr Stephan Humer is chair of Germany's Netzwerk Terrorismusforschung (NTF), a research body dedicated to identifying and raising aweness in Germany and across Europe. He is also Senior Fellow @Digital Class, and co-editor of RETROmagazin. Follow him on Twitter here.
© Copyright IBTimes 2023. All rights reserved.