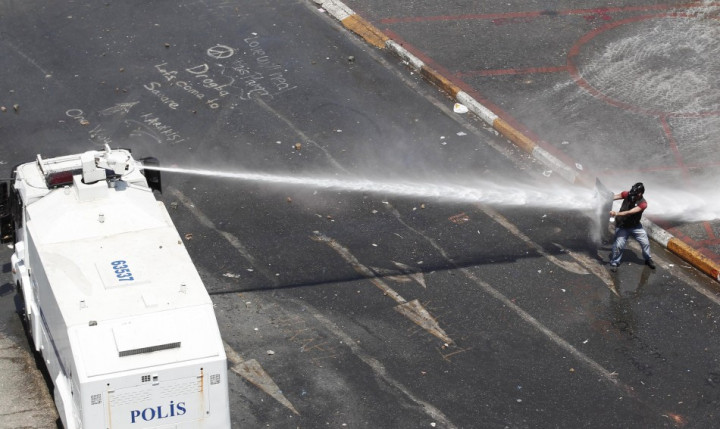 German foreign minister Guido Westerwelle has warned Turkish prime minister Recep Tayyip Erdogan to ease tensions in the country after another round of confrontation which saw Turkish riot police disperse anti-government demonstrators in Taksim Square with teargas, rubber bullets and water cannon.
Westerwelle described pictures of Taksim shrouded with teargas as disturbing and demanded that Erdogan, who is expected to meet mediators, "de-escalates the situation, in the spirit of European values".
"Seek a constructive exchange and peaceful dialogue" with the protesters, he added.
But the protest organisers told the BBC that they had not been approached by the prime minister, who will meet instead a group of mediators made up of an actress, a singer and a writer who have not been directly involved in the protestrs on the streets.
Taksim Square woke up deserted and calm after a night of clashes. It has been the centre of nearly two weeks of unprecedented anti-government protests.
President Abdullah Gul, seen by many as a more moderate voice, reiterated calls to end the unrest but said authorities would listen to protesters' grievances.
"I am hopeful that we will surmount this through democratic maturity," Gul told reporters. "If they have objections, we need to hear them, enter into a dialogue. It is our duty to lend them an ear."
Hundreds of demonstrators have remained in Gezi Park, after building a new barricade of wrecked cars and construction material before dawn to block riot police.
The protesters are trying to save the rare green spot from being demolished and redeveloped into an Ottoman-style barracks and shopping centre. Protests mushroomed into a nationwide protest against Erdogan's increased authoritarian and Islamist style.