Germany's Rocket Internet Hopes to Back 10 Start-Ups in 2015
Rocket also expects to launch three more companies in 2014.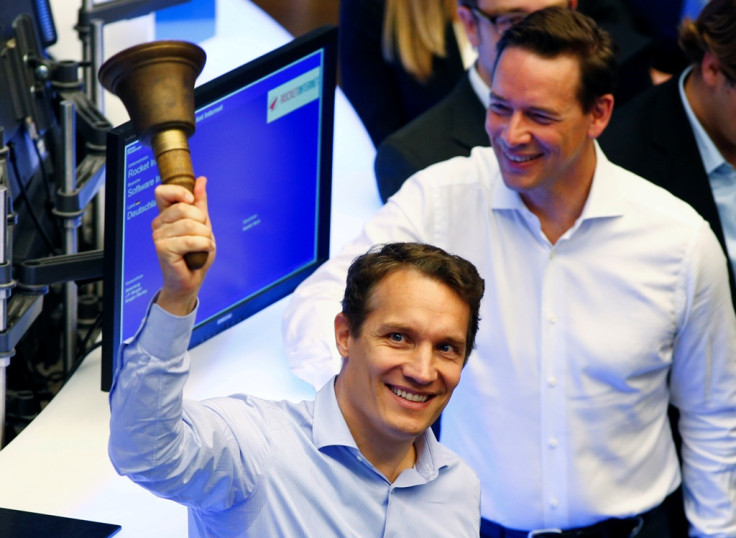 Germany's Rocket Internet hopes to back at least 10 start-ups in 2015 and said it will work more closely with Facebook on advertising.
Rocket expects to launch three more companies in 2014, bringing the total for the year to 10.
The company that put out its half-yearly earnings update on 17 November, said the global agreement with Facebook will see the social media giant helping it with advertising strategy, automation of ads and giving it access to tests of new advertising features, Reuters reported.
H1 Results
The e-commerce investment group's 12 most successful investees logged a 104% average annual growth in gross merchandise volume (GMV) for the six months to 30 June. GMV is a measure of sales made through online marketplaces.
Among Rocket's top performers were Russian fashion site Lamoda and Indian online store Jabong, which reported first-half revenues of 112% and 187% respectively.
Chief Executive Oliver Samwer said the new ventures were on track towards profitability, reiterating his standpoint that e-commerce start-ups take six to nine years to break even.
He told a media conference: "Our opportunity is huge and our journey has just begun."
Earlier, Rocket said in a statement: "The Emerging Stars companies grew strongly and achieved a 378% average order growth from H1 2013 to H1 2014. Our Proven Winners continue to show strong operating leverage with average EBITDA margin improvement of 12 percentage points in H1 2014 compared to the entire 2013 EBITDA margins."
Rocket's shares surged some 30% this year, post their 2 October debut on the Frankfurt Stock Exchange. Rocket raised €1.6bn ($2bn, £1.3bn) through the initial public offering (IPO).
The Berlin-based technology incubator's companies made about $1bn in revenues in 2013.
Rocket was founded in 2007 by brothers Oliver, Alexander and Marc Samwer.
© Copyright IBTimes 2023. All rights reserved.